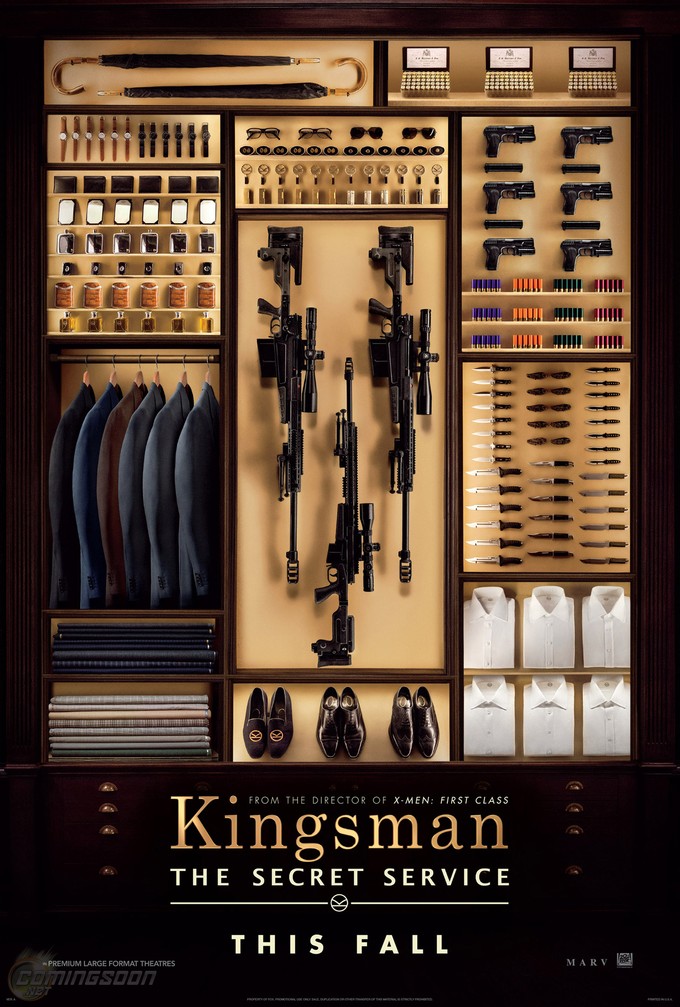 [EMBIGGENABLE via Coming Soon]
From Yahoo Movies comes a trailer for KINGSMAN: THE SECRET SERVICE from KICK-ASS, LAYER CAKE, and X-MEN: FIRST CLASS director Matthew Vaughn.
This is based on THE SECRET SERVICE comic series from Dave Gibbons (WATCHMEN) and Mark Millar (KICK-ASS). I'll confess to not knowing much about the source material here, but…as a trailer (in terms of the way it's cut and whatnot)…I like this promo quite a bit. Love some of the editing.
Look for KINGSMAN: THE SECRET SERVICE in theaters this October. A new poster for the picture appears above.
—————
Glen Oliver
"Merrick"
- e-mail
- Twitter