Here's a new poster for TRANSFORMERS: AGE OF EXTINCTION.
When I was at Target the other day, I noticed most of their TRANSFORMERS toys were not on the shelves - presumably this is to make room for the soon-to-be-arriving toy tie-ins to this picture?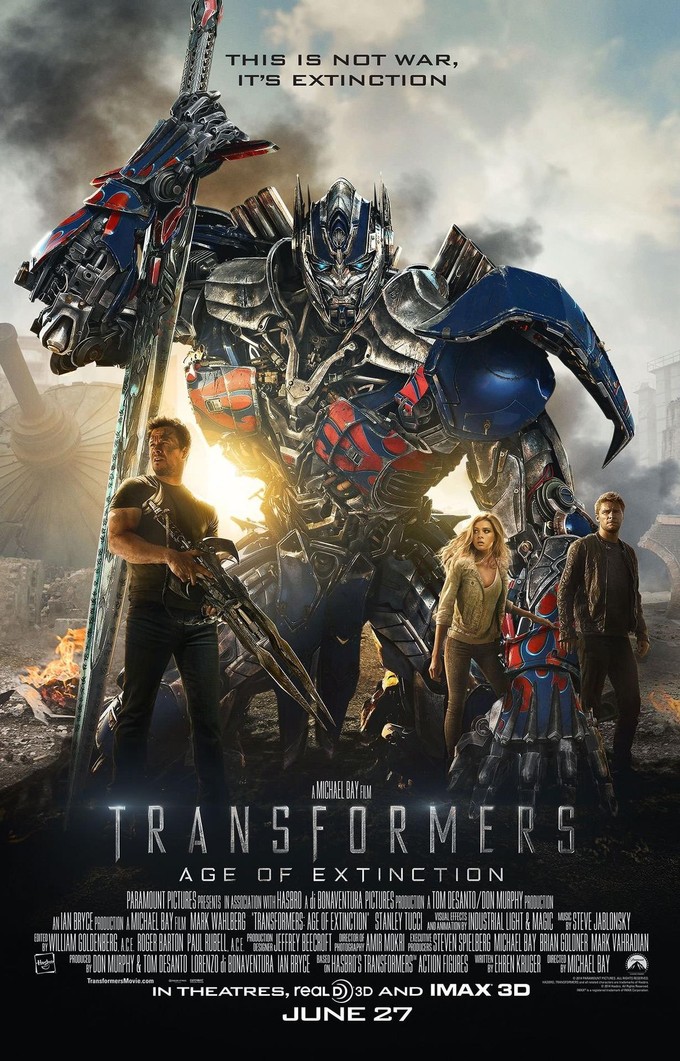 The image comes to us via Yahoo Movies, where you can find an EMBIGGENABLE version.
—————
Glen Oliver
"Merrick"
- e-mail
- Twitter