Hey Yo, Draven here.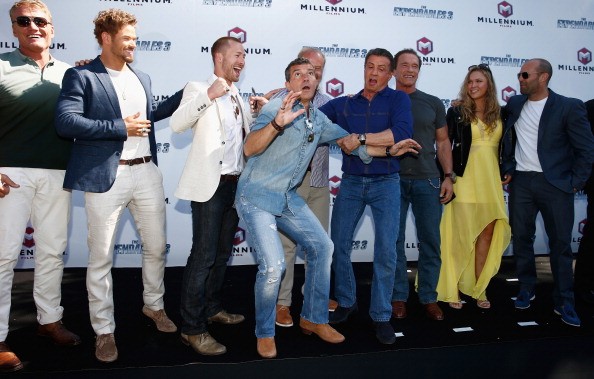 Back in 2012, controversy erupted when Sylvester Stallone announced plans for THE EXPENDABLES 2 to be rated PG-13. Eventually, the backlash caused him to reconsider and the film was eventually released with an R rating. One of the biggest problems I had with that film was how distracting the added CGI blood and gore was. It was so clearly shot for the PG-13 rating that this made it distracting throughout the film.
Cut to two years later, and we are fast approaching the release of the third EXPENDABLES film. They had a big stunt at the Cannes film festival that featured the big name cast and director, Patrick Hughes. Deadline covered it and the big news coming out of the event is that the film will be rated PG-13.
Specifically, Stallone said this about the rating,
"We want to reach as many people as possible. It's very close to an R, believe me, it's right there. But I think we owe it to the next generation. We thought we'd join that club for a while."
Stallone also talked about finding the right tone for the upcoming installment,
"With the first one, I didn't know which direction to go. It was experimental, more dramatic and heavier. In the second one, I think we went too far in the comedy and one liners. (For the third film) I realized we should get back to being more dramatic. When men and women know each other, there's a kind of human comedy, not jokes, but when the action starts I don't like to do jokes. So, I believe we finally got it right on the third one. It's kind of like marriage."
I am a little disappointed by this news as I really enjoyed the over-the-top violence and gore of the first film but I am happy that they aren't going in and throwing together some cheap CGI in post. I like that second quote from Stallone though. I pretty much agree with it and found the second one to be a little too cutesy and self-referencing.
But I am sure this news will rile up a lot of you guys so let us hear it.
Also, another round of applause for the return of Mel Gibson's crazy beard. It's a marvelous creation: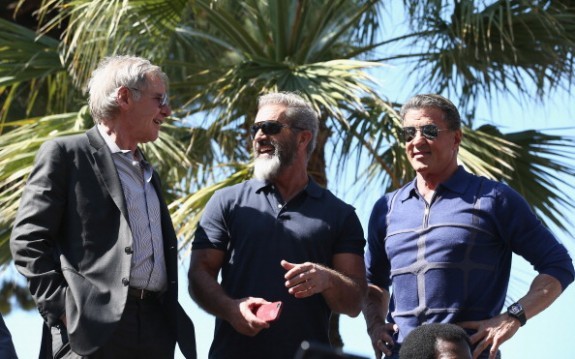 Follow me on Twitter here!