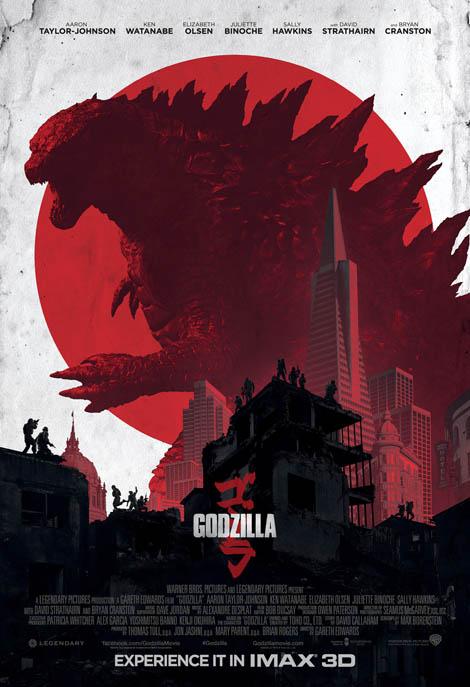 Nordling here.
With a $93 million opening weekend, I'd say that audiences aren't done with the King of the Monsters. Gareth Edwards' GODZILLA is a solidly good movie, and audiences seem to be enjoying it. The film's staying power has yet to be seen - next week is X-MEN: DAYS OF FUTURE PAST, and Memorial Day, and summer really gets underway in earnest. I'd say the summer started with CAPTAIN AMERICA: THE WINTER SOLDIER in April, but screw calendars and semantics, man!
And, according to Deadline (and I'm trying to figure out how this is any kind of exclusive, considering we all knew it was likely going to happen) Legendary Pictures is continuing the saga of our favorite disgruntled giant monster. (Side note - I love in the final moments when Godzilla leaves, walking away like he was a plumber or something, like he just punched a time clock, and now he's heading towards the bar, maybe to get lucky, but at least downing a few beers. This is a working man's Godzilla.) If Edwards returns, he's not interested in making a wall-to-wall monster extravaganza, which may disappoint some people. For me, I loved the suspense building and the anticipation of the film, and I don't mind if he continues with that trend. What I would like, though, is an engaging storyline with the humans. Except for Ken Watanabe's Dr. Serizawa, everyone else was a blank slate at best. I don't mind holding back on the monsters, if you give us people to respond to and sympathize with.
Will we get more monsters? I'd say that would be a certainty. And maybe the world wants Mothra... but I want Ghidorah. Now THAT'S a fight.
Nordling, out.