UPDATE 11:30 AM CST USA 16 MAY 2014
Just posted by Beyond The Marquee - an image of the EPISODE VII 'Now Filming" billboard on a soundstage at Pinewood.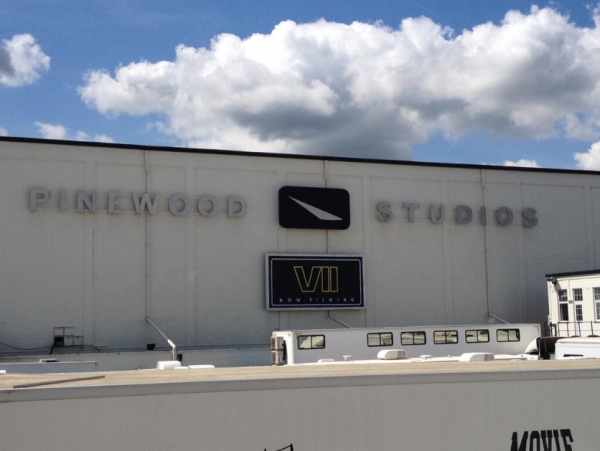 '
Larger version HERE.
================
Ahoy, squirts! Quint here. Enjoy this. Right now look at that script read picture and the below image tweeted out by Bad Robot and just enjoy this. Play John Williams' score knowning that somewhere over the pond Han Solo, Luke Skywalker, Leia Organa, Chewbacca, R2 and C3PO are filming a new post-Jedi adventure.
It'll likely never get any better than this right now. For all the seething dislike of the prequels that I've built up over the years I would never ever in a million years trade that 1997-1999 anticipation escalation. Whether JJ Abrams drops the ball, knocks it out of the park or something mediocre in-between, right now Star Wars Episode VII holds the potential to be as good as the movie you have in your head.
This won't last. Soon it will be Abrams' movie, for good or ill. It'll be real. Right now Episode VII is like the force itself. It's a powerful energy without shape or form. At this very minute the movie is everything you want it to be, everything you're afraid it'll be and any possible variation of that.
That's exciting to me. I have faith in Abrams' ability to visually tell a story and I also have faith in his own love of the material. He has an amazing team around him, an amazing cast of familiar faces and up and comers and the whole wide galaxy open in front of him.
All that unknown becomes more and more set in stone from here on out as Star Wars Episode VII wraps its first day of filming. Enjoy this time before the trailers and posters and spy pics start locking in the reality. I know I will.
This will be a day long remembered. Here's the image Bad Robot tweeted out to mark day one of principal photography of Star Wars Episode VII: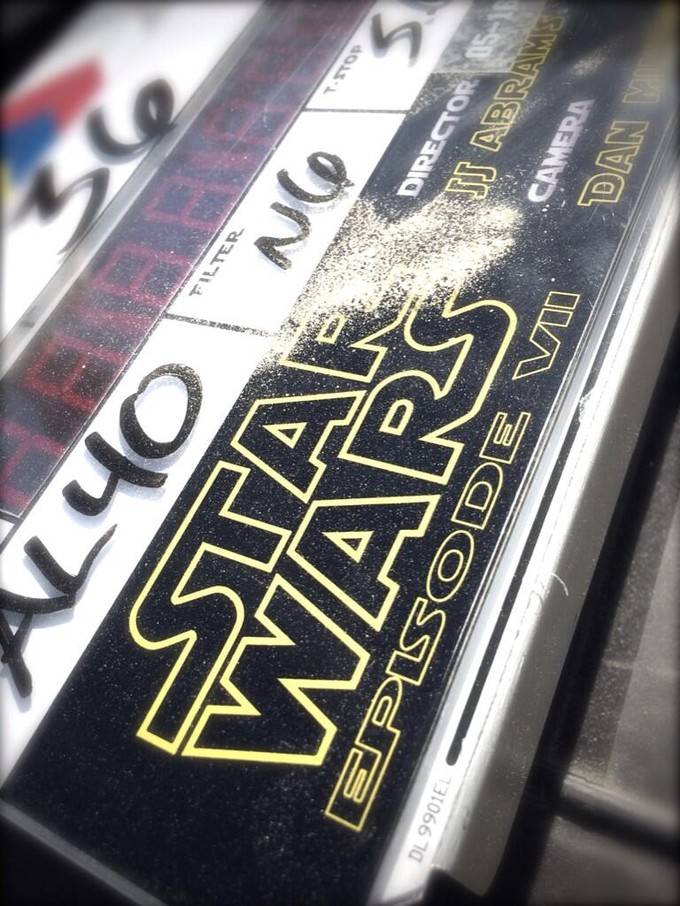 -Eric Vespe
"Quint"
quint@aintitcool.com
Follow Me On Twitter