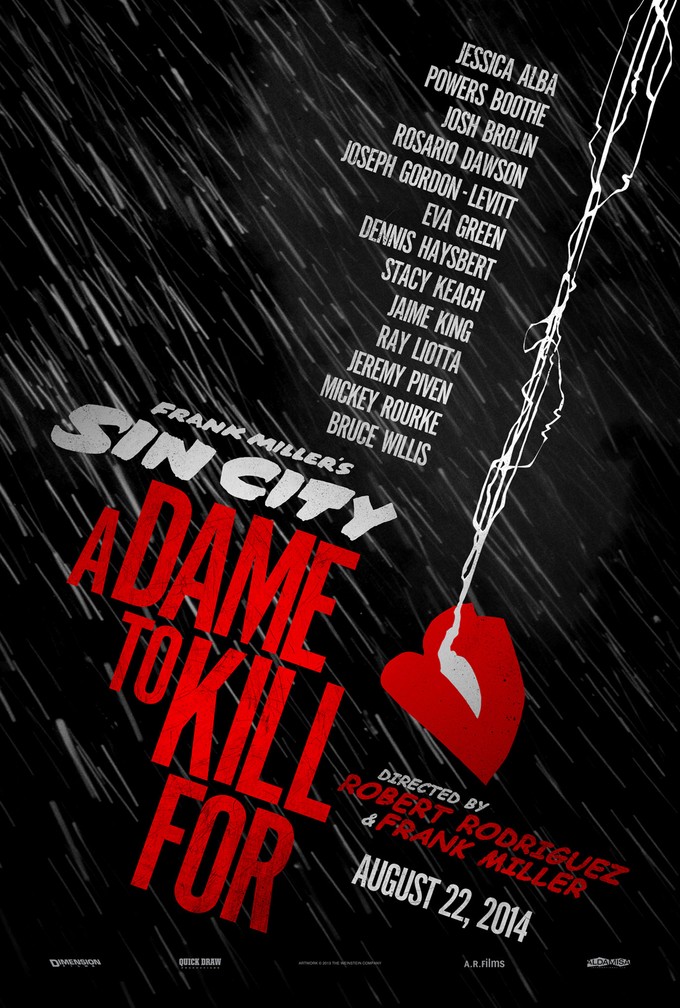 Dimension has released a handful of GIFs for SIN CITY: A DAME TO KILL FOR, and I love the way they convey the look and feel of this unique cinematic environment. Despite wannabes like Frank Miller's own THE SPIRIT, no film has really emulated that wonderful look and feel of SIN CITY since it came out in 2005, and these are a great reminder at how rich and striking Miller and Rodriguez' world can be.
Don't stare too long at this first GIF, fanboys. You'll go blind.
I can't wait to see what Miller and Rodriguez have got for us this time!
SIN CITY: A DAME TO KILL FOR walks down the right back alley on August
-Vincent Kim-Zahedi
"Papa Vinyard"
vincentzahedi@gmail.com
Follow Me On Twitter