Hey folks, Harry here... with Cannes coming up, our email box is being inundated with press releases on a number of projects, but this one lept out front and center. First off - any film helmed by Tom Tykwer is of capital interest... that Tykwer had teamed up with that other Tom... HANKS... and his Playtone company to make a "dramatic comedy" called A HOLOGRAM FOR THE KING... well, it's fascinating...
All we're given in their press release is this single still: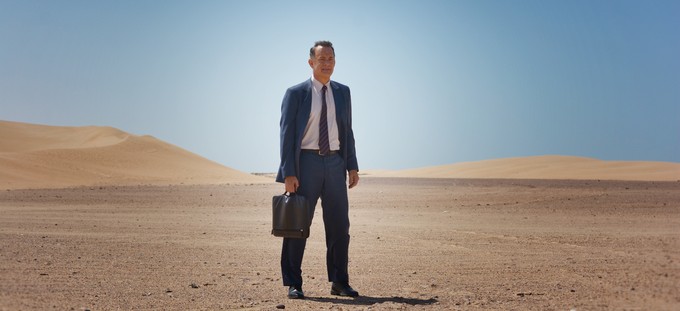 And that "Hanks plays Alan Clay, a foundering American businessman who finds himself in the middle of the desert trying to make a business deal, with unanticipated surprises along the way."
Now - in addition, we know this was based upon a novel by Dave Eggers (screenwriter on WHERE THE WILD THINGS ARE and the great novel, A HEARTBREAKING WORK OF STAGGERING GENIUS) which Tykwer adapted personally. We know that another Tom is in the film... Tom Skerritt!!! Also - we know the film was shot in Morrocco with Tykwer's longtime DP of choice, Frank Griebe, who has shot consistently beautiful work!
This is one that I can't wait to see!
Harry