Papa Vinyard here, now here's a little somethin' for ya...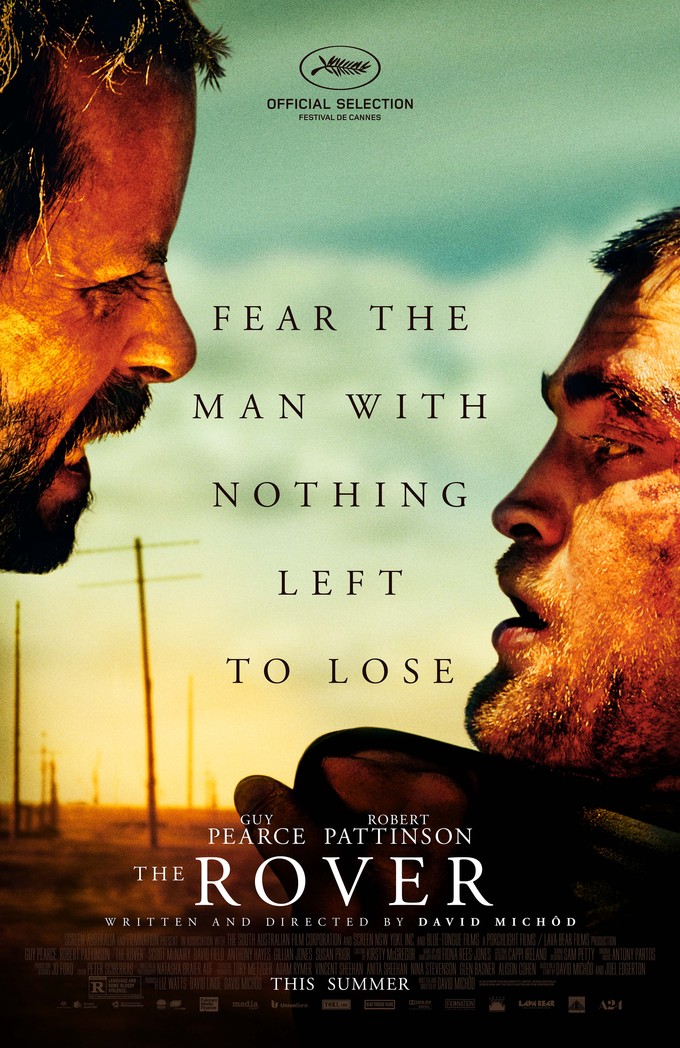 David Michod's follow-up to ANIMAL KINGDOM which he co-wrote with Joel Edgerton, THE ROVER, is premiering at Cannes on Sunday (out of competition), and we now have a look at the poster A24 is using for its domestic promotion. It does nothing to indicate the futuristic setting of the film, nor its central conflict, but it does highlight the revenge aspect of Michod and Edgerton's story.
It's not the most eye-catching artwork in the world, but Pearce's grizzled intensity and Pattinson's clear sense of fear makes far more of an impression than the previous poster was able to do.
Honestly, the picture could be a still of Pattinson sparkling in the sun from TWILIGHT: NEW MOON, and I'd still be super-stoked to see Michod's next flick, but I'm hoping this dirty, intense poster is enough to get mass audiences interested in this post-apocalyptic revenge flick.
THE ROVER will send Pearce and Pattinson right over to NY and LA on June 12th, and then nationwide a week later on June 20th.
-Vincent Kim-Zahedi
"Papa Vinyard"
vincentzahedi@gmail.com
Follow Me On Twitter