Movie News
Zack Snyder Teases Tomorrow's (?) BAT/SUPES Batmobile Reveal With An Image!!
Via his Twitter stream, Zack Snyder has teased the Batmobile which'll appear in his forthcoming MAN OF STEEL sequel (if it's fair to even call it a 'sequel' anymore, given the amount of JUSTICE LEAGUE universe building which appears to be going into it).
Said tease comes by way of the following (EMBIGGENABLE) image and caption: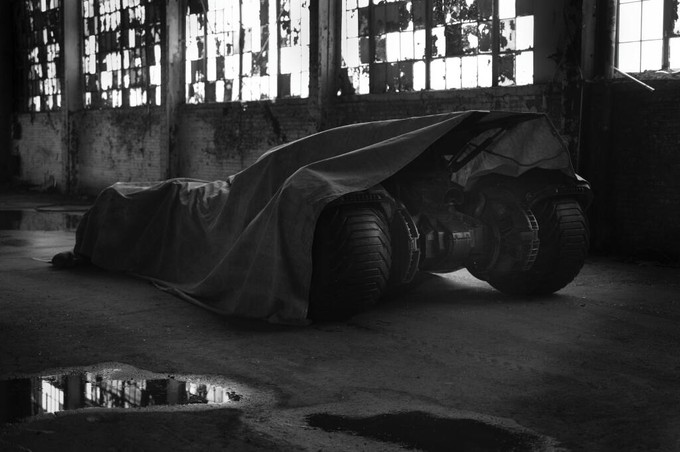 "Could be time to pull the tarp…Tomorrow?"
Stay tuned…
—————
Glen Oliver
"Merrick"
- e-mail
- Twitter