Hey guys! Horrorella here...
The latest attempt at adapting Stephen King's seminal novel of plague, disaster and good vs. evil has been languishing a bit. After being passed from Ben Affleck to Scott Cooper, THE FAULT IN OUR STARS director Josh Boon finally picked up the torch and is the latest director to try to tackle the project. And it sounds like he's hard at work trying to get it under way.
Boone told THR that he is writing a part in the film specifically for actor Nat Wolff, with whom he has worked on the upcoming THE FAULT IN OUR STARS, as well as STUCK IN LOVE.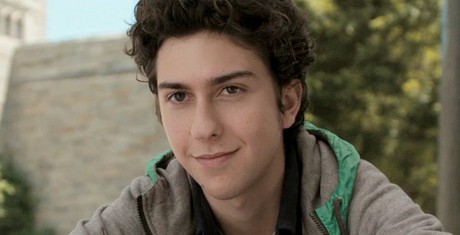 He gave no indication as to which role he has in mind for Wolff. While The Stand features a very wide cast of characters, it's a little difficult to peg which one Boon might be considering him for, particularly given the fact that most of the characters fall into a slightly older age bracket than Wolff. He's about the right age to play Harold Lauder, so that could be a possibility. Though, from the various descriptions of Harold in the book, Wolff is a tad on the pretty side.
Since THE STAND has had difficulty getting off the ground, this news certainly isn't a guarantee of anything official, but it is interesting to hear that Boon is actively working on the script. If this iteration does wind up moving forward, I'm curious to know which role Wolff will land. Given the sheer volume of the source material, it's not inconceivable that his character could be a new creation, or a combination of several characters from the book, in an attempt to simplify the material. Who knows?
What do you guys think? Who could you see him playing?