Papa Vinyard here, now here's a little somethin' for ya...
Eiza Gonzalez was appearing in Mexican telenovelas and films, as well as contributing to the Spanish-language dubs of animated films like HORTON HEARS A WHO and THE CROODS, before she got the plum role of Santanico Pandemonium in Robert Rodriguez' TV update of his own FROM DUSK TILL DAWN. Taking the role of the vampiress originally played by Salma Hayek and (pseudo-spoiler alert for 15 year old DTV sequel) Ara Celi, she featured prominently in the opening of the pilot, but only popped up sporadically for most of the first season, mostly as a hallucination by Zane Holtz' Richie Gecko (who has a more direct connection with the vamps this time around). By the time the action gets to the infamous Titty Twister by around episode 7, Ms. Gonzalez gets her best showcase to date, and is able to slink around, hissing menacing lines to our heroes wearing next-to-nothing much like Hayek did in her brief screentime 18 years ago. She also had to replicate the legendary snake-dance that was such a crucial element in many an adolescence, something she didn't take likely (as we discuss below). It's a great gig for her first English-language role, and Ms. Gonzalez does an admirable job of relaying the series' expanded mythology and making the role made famous by Ms. Hayek her own, complete with a fleshed-out backstory and an actual motivation for her character.
During our brief chat, we were able to discuss how she landed the role, her approach to the material, and Rodriguez' directing methods.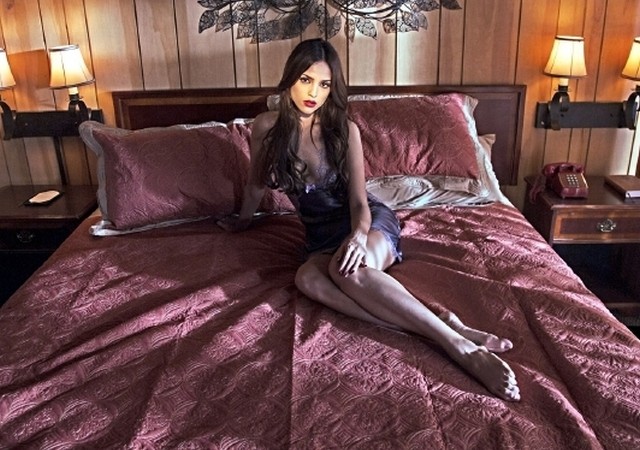 VINYARD: First off, where you a fan of the original FROM DUSK TILL DAWN movie before you were cast?
EIZA: Yes, definitely. I have an older brother, he's 12 years older than me, so I grew up watching all of his movies. When I was probably 10, 11, I watched the movie. I was 6 when it came out, so I wasn't allowed to watch it, and I watched it 4 or 5 years later when I was like 11. I remember I was hiding with my mom when I was watching it with my brother. He couldn't watch it either. It was awesome. It marked me so much, and I remember everything clearly. When you're young, there's certain things you watch that mark you, so it was very overwhelming at that time, and now I'm so excited to be part of it. It's such an iconic movie, it's a cult movie, and I'm just excited to be part of Robert's legacy. It's mindblowing. I can't believe I'm able to do it.
And it's awesome to now watch the show and see how it does have the Robert Rodriguez trademark and you can see his stamp on it, but it's so fresh, and after watching 2 episodes, you completely forget about the original. You find the other side of the series, and it just has a different vibe to it. I like them both, but both of them are very different.
VINYARD: It definitely has the spirit of the original movie, even though it's different. Did you guys use the movie on set at all as a reference point for some of those scenes?
EIZA: No, definitely not. Why would you use the movie as a reference when you have the director who created it, you know?
VINYARD: Sure, yeah.
EIZA: He just led the way, and it's his baby. He knows what he's doing. It's pretty awesome for Robert too, I guess. We see it. I can tell how excited he gets. It's his baby, which he created with one of his best friends, and just wrote this crazy script 20 years ago. Now that he has a chance, with all the technology going on nowadays, having a 20 year career and being such a better director than he was then, he's grown so much and now he's able to revisit his own work. So he's always trying to make it better, and perfect it, and you appreciate it because he's not trying to change the original. He's just doing his own version of his work 20 years later using what he feels about it now. It's just awesome, but we never talked about the reference. We never mention the original actors on set. We never talk about it, because this is a new baby. Even though it's been done before, it's completely different. If you watch the show, you can tell all the characters are way more three-dimensional because you have more…each episode is an hour, a complete hour to describe every single character and get into the reasons why they're there, where they're going, for what, and everything. It's more developed and a lot of the original movie's ideas are being adapted for the series, so it's awesome that they're getting footage that they weren't able to shoot but that they had in their minds. I'm pretty sure that's why Robert is very excited too. Doing all those little ideas. It's like when you finish something and you think "Oh, I could've done this and that," and he's gotten that chance to do it again. He's very passionate about it, and we're all in the same mood. We're all very passionate about our job and the show.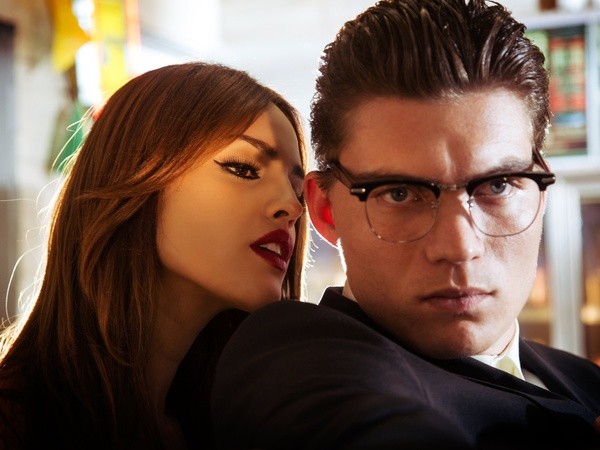 VINYARD: How did you and Robert end up getting together?
EIZA: I got an audition. I was a play in Mexico, and I got a phone call to read some sides. I remember my agent being very excited. It was a very big deal for them. Robert was launching his own network, and there was such a danger for him to into television. He's such a huge director, who's well respected in the industry, and has so many people who believe in him, not just actors and directors. It's going to be a different network. There's no filter. He designs everything that goes in it. Everyone was just very excited to be a piece of El Rey.
I remember reading the sides and shaking and not doing such a great job and hating myself, and I just crossed my fingers and hoped it'd work and eventually it did. I got to meet Robert and I auditioned for him probably 3 or 4 times, and it just went from there. It was awesome. He was very, very nice. I was a fangirl a little bit and asked him for a picture and an autograph, 'cause I didn't even know if I was going to be able to see him again. Him being so iconic, like my brother loved him, he's such a fan of his, so I just went like he was some teen idol and went "Can I take a picture with you? My brother loves you ha ha ha," and he was like, "Don't worry, you're gonna see me again." So he was really sweet with me and made me feel really comfortable every single audition when I'd have to read…very awkward scenes to the camera. It was really cool, and it worked out. Two weeks later I was already flying to Austin, Texas to start shooting. I felt very blessed, and I'm very grateful for the opportunity. VINYARD: What was it like shooting in Austin?
EIZA: Oh my God. Austin is amazing. I'd never had the chance to go to Austin before, so it was my first time. I love it. I mean, "Keep Austin Weird!" It's so cool. Such an authentic city. It's very different, the environments are very chill, down-to-earth, laid back. When you're shooting, that's the perfect vibe to be around. It's very beautiful, the weather wasn't that good 'cause we were in the middle of winter. It was really cold, but he has his own studio there, and the studio's just brilliant. Troublemaker is amazing, and it's amazing just to be on the set where so many movies have been created, on the set where SIN CITY was created, and MACHETE, and all these movies that I admire and grew up with.
And people in Texas are so kind, and so generous, they make you feel so comfortable and at home. I really loved it, especially coming from Mexico. My culture there is very cozy in that way. People in Texas are amazing, everyone's smiling, everyone's cool. They like doing their own thing. There are taverns everywhere, everyone likes to drink beer and just walk around. And it's awesome that the city has a lot of outdoor things going on. I really liked it.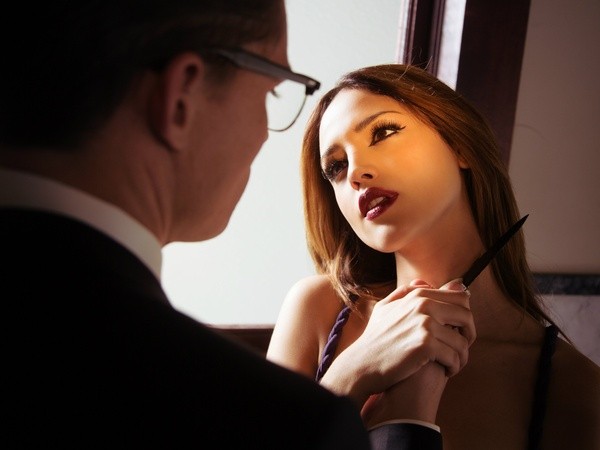 VINYARD: Could you talk about Robert's directing style? Like you said, he has his own studio down there, and I know he's one of the more unique directors out there, so could you talk about his process versus the other directors you've worked with in the past?
EIZA: Oh, for sure. There's nothing more interesting than when you're able to watch something when you didn't even know who directed it and you just know. As soon as you see it, you know it's him. Certain directors have it. Quentin is one of them, and Robert is one of them. It means they're authentic. And Robert is such an authentic guy in general. Being around him is just amazing. He has this crazy, creative, unbelievable side to him. He just grabs the camera…it looks so natural, and it is. He just follows what he thinks is interesting, and what he feels, and you can see that he totally portrays what he wants to see when he's directing. Just grabs the camera and goes crazy with it.
He always talks about that when he was first starting out he didn't really know what he was doing, he was just following his gut and what he liked. That's just his style. He feels it out and improvises, and probably in his own head it makes sense, so you see it and try and break it down and see what the gist is. It's his thing. He's behind a camera, he's behind the floor, he doesn't care where he is when he's trying to get that angle, that very sharp angle he always uses, the interesting zoom-in zoom-outs. Then he leaves it and goes to another scene, shoots the scene, and then plays his guitar, and telling us about cooking.
He's so sweet, and there's a whole world going on in his head that's just unbelievable. When you're around him, that energy he has, it's just very overwhelming in a positive way. We all fall into the same spirit that he does, so we all try and do our best, trying different things, thinking outside the box. If it doesn't work, he plays with it, and trust me, he makes you look way better and way cooler than you really are. I definitely felt like…not-so-cool when I was doing the dance, and when I got to see the result, it's just mindblowing. He's unbelievably talented.
VINYARD: Was he on set for the episodes he didn't direct?
EIZA: Yes, he was. He was always watching everything. When he wasn't directing, he was wired in on some app, so he's watching the camera feed on his phone wherever he is, doesn't matter if he's New York or Austin or wherever, he was watching every single minute. It was crazy. We were doing a scene at like 2 A.M., and we get a text message from him, "Oh, I like that angle," and you're like, "Whoa, where is he?" Like, "Is this God? Is he watching us from somewhere?" It was really weird, but he was always supervising. I mean it's his little baby. He loves it, and he gets really excited about the show, so he's always, always on top of it, and trying to push our boundaries and make us better actors.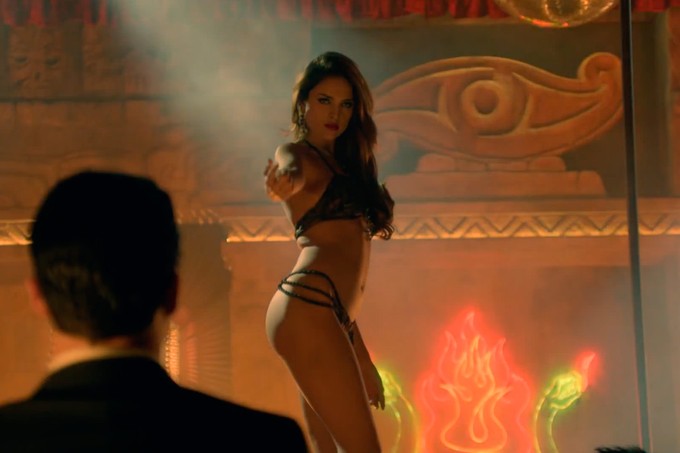 VINYARD: Really quickly, one last question: how long did it take you to prepare for the dance scene?
EIZA: I did not prepare. I just went in there, and did what I thought was okay, and that's what he wanted. He didn't want it to be choreographed or anything pretentious, he just wanted it to flow naturally like Salma did. No one prepared it. There was no prep with the snake, nothing. We just went into it. And that's part of the coolness of the dance, it's just spontaneous and flowing, and that's what I preferred. Obviously, on my side, I prepared to be mentally very focused in my work, because obviously I didn't want the nervousness of everything overwhelm me when I was doing it. There was a lot going on, there was the snake, dancing with very few clothes, crew guys sitting in front of you, the whole cast, Robert trying to do such an iconic scene that is so known throughout the world. There was just too much going on in the scene that I just prepared myself mentally because there was no chance for second chances on that stage. You bring your A-game, and that's what I kept thinking, and that's how I prepared.
VINYARD: Well, you did a great job in following the footsteps of Salma pretty nicely, I thought.
Check out the eighth episode of FROM DUSK TILL DAWN tonight at 9 EST/8 C on the El Rey Network, or Netflix if you reside internationally.
-Vincent Zahedi
"Papa Vinyard"
vincentzahedi@gmail.com
Follow Me On Twitter