Hey Yo, Draven here.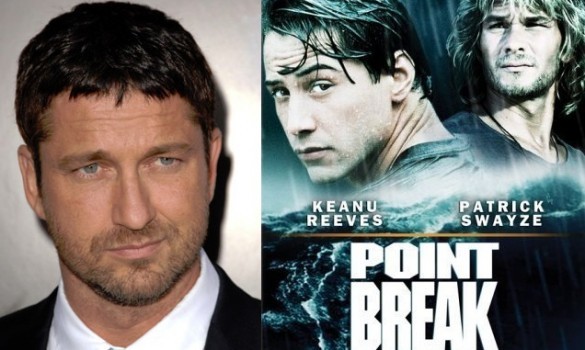 The dreaded remake of POINT BREAK just lost its Patrick Swayze replacement, as Gerard Butler has reportedly dropped out of the film. THR has the report, and the very clichéd reason of "creative differences" is of course given. That is on top of the fact that Butler is also set to start shooting the sequel, LONDON HAS FALLEN this fall when POINT BREAK is also scheduled to still be shooting.
Alcon is still intent on getting POINT BREAK off the ground on time, with Ericson Cole directing Kurt Wimmer's script. Luke Bracey is still set to replace Keanu Reeves as Johnny Utah and we should find out shortly who will replace Butler if this thing is going to move forward as planned.
Follow me on Twitter here!