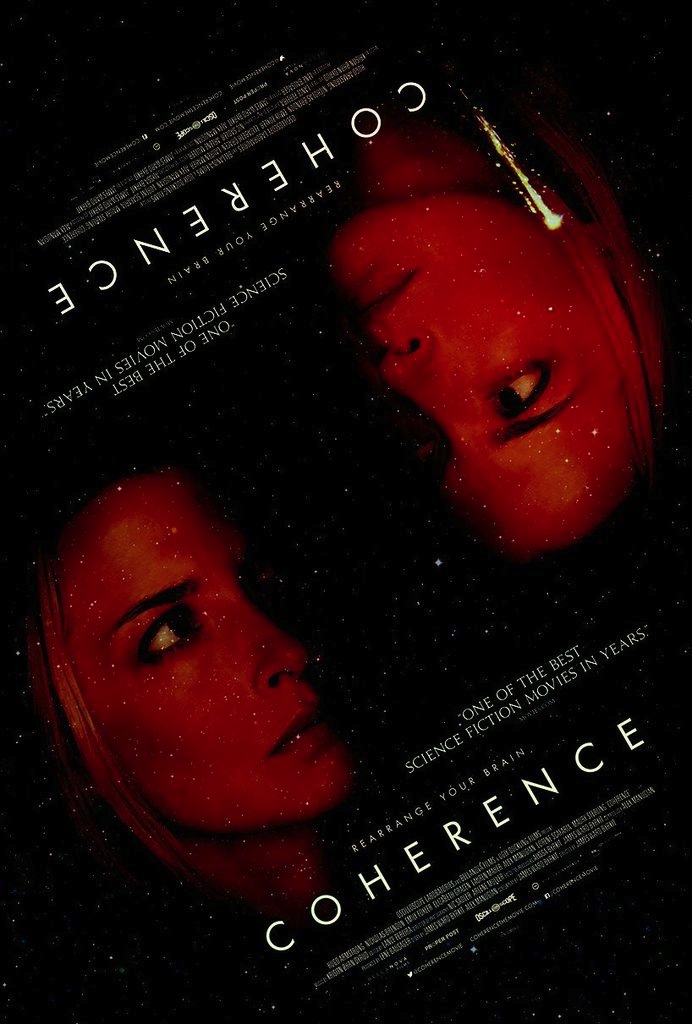 Nordling here.
I missed COHERENCE at Fantastic Fest, but have heard a lot of great things; that it's a science fiction film in the tradition of PRIMER - a film with a tiny budget but large scale ideas, and I have always believed that science fiction should put the ideas before the spectacle. The best special effects are those we create in our minds. I'm definitely going to see this one.
You may recognize at least one of the actors - Nicholas Brendon, Xander from BUFFY THE VAMPIRE SLAYER - and director James Ward Byrkit has been involved with such movies as RANGO and the PIRATES OF THE CARIBBEAN movies. This is his first feature-length film, and I love that he's telling an intimate science fiction story here. Here's the trailer:
COHERENCE opens June 20th in theaters.
Nordling, out.