Via the STAR WARS Instagram stream comes what appears to be the first image of Chewbacca as he'll appear in STAR WARS EPISODE VII. The image shows everyone's favorite Wookie with Disney chairman Bob Iger and sports the caption: Chairman's new co-pilot. #StarWarsDay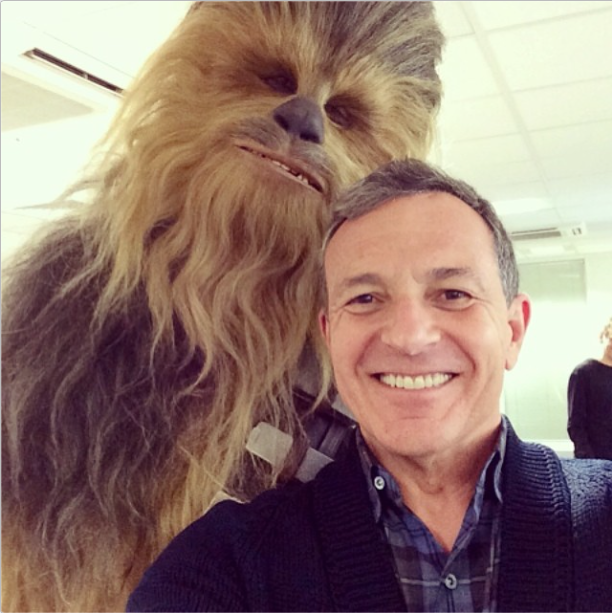 Please note that this not a confirmed EPISODE VII Chewie sighting. Although, Iger's message was posted yesterday, May 4 (the recently adopted STAR WARS Day) and his oblique caption certainly seems to support the inference.
STAR WARS EPISODE VII is careening toward full production - so I imagine we'll be seeing more releases of this nature in the very near future.
Yesterday brought us several other teases of upcoming STAR WARSness, including THIS look at Disney XD's REBELS television series and a message from J.J. Abrams and Lawrence Kasdan from London.
STAR WARS EPISODE VII is currently set for a December 2015 release.
—————
Glen Oliver
"Merrick"
- e-mail
- Twitter