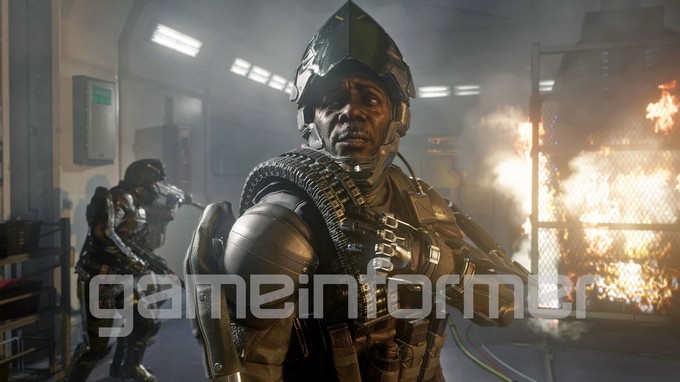 As of yesterday, this announcement regarding the next CALL OF DUTY game was scheduled to release Sunday.
Well, looks like plans changed a bit - a trailer for the next installment in the hugely popular and successful franchise actually rolled out last night.
The premise and aesthetic both seem imminently promising, but I'm sensing a mighty deep uncanny valley as far as Spacey is concerned. None the less, it's looking like I wasn't far off in regards to the exo-skeleton-suit things we saw yesterday basically being a riff on the G.I. JOE or TITANFALL armor. Which is not a complaint in any way - as, personally, I'd love to slide on an outfit like that and turn into an instant superhero.
—————
Glen Oliver
"Merrick"
- e-mail
- Twitter