Papa Vinyard here, now here's a little somethin' for ya...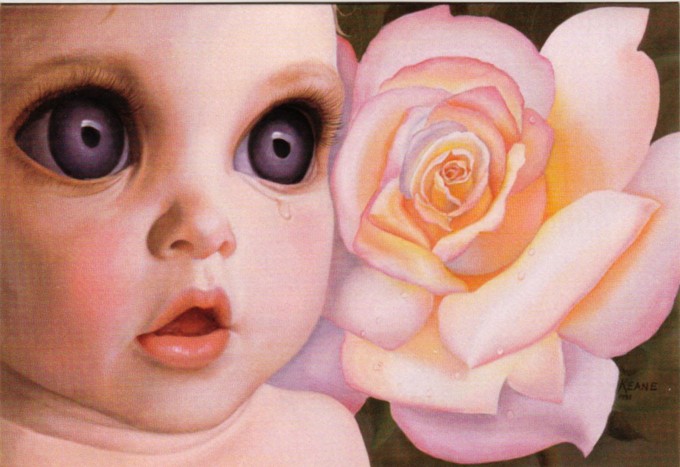 Tim Burton's biopic of Walter and Margaret Keane, BIG EYES, shot last summer, but had yet to have an official release date until this tweet from Exhibitor Relations:
Tim Burton's BIG EYES will drop Christmas Day 2014 from Weinstein Co. Amy Adams, Christoph Waltz star.

— Exhibitor Relations (@ERCboxoffice) May 1, 2014
Burton's film, which marks both his first biopic and first reteam with writers Larry Karaszewski and Scott Alexander since ED WOOD 20 years ago, features Amy Adams, Christoph Waltz, Terence Stamp, Jason Schwartzman, Krysten Ritter, and Danny Huston, and deals with the rise and fall of the husband-wife pair of artists.
Even though last year's crop of Christmas releases, including GRUDGE MATCH, THE SECRET LIFE OF WALTER MITTY, and the Universal stock-damaging 47 RONIN, failed to set the world on fire, I still think Weinstein is showing faith in Burton's film by dropping it on that plum date. Burton's last two films, FRANKENWEENIE and DARK SHADOWS, were box-office disappointments, and they were both far more within his typical wheelhouse than BIG EYES seems to be. Even ED WOOD was a huge bomb when it came out in September '94, although it's clearly become a beloved cult hit over the decades that followed.
But this one's got a hell of a cast, an intriguing real-life story, and maybe Burton's best chance at Oscar attention since BIG FISH 11 years ago. The film's biggest competition this Christmas will be Rob Marshall's INTO THE WOODS, starring Burton's boy Johnny Depp, which seems way more like a typical latter-day Burton project than BIG EYES; lets see which one wins out that festive, family-heavy weekend. I know which one I'm going to go see (maybe after I check out HOT TUB TIME MACHINE 2, also premiering that weekend).
BIG EYES cry every night for you on December 25th.
-Vincent Kim-Zahedi
"Papa Vinyard"
vincentzahedi@gmail.com
Follow Me On Twitter