Papa Vinyard here, now here's a little somethin' for ya...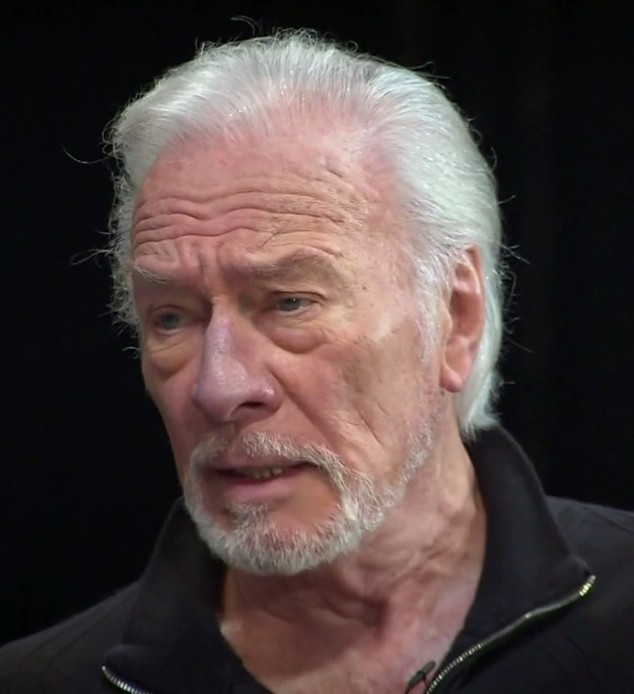 As Jeremy just said to me, "Atom Egoyan is putting in some fucking work. Making a movie on his way home from making a movie." With his West Memphis Three movie DEVIL'S KNOT about to be released next weekend, and with his THE CAPTIVE gearing up for a debut at this year's Cannes, Egoyan has already lined up the cast for his next movie, REMEMBER. The film, "a compelling thriller in which the darkest chapter of modern history collides with a contemporary mission of revenge," boasts a cast of excellent male actors, including Christopher Plummer, Martin Landau, Bruno Ganz, and Dean Norris.
Plummer and Landau have both won Best Supporting Actor Oscars (Plummer for BEGINNERS, Landau for ED WOOD), Ganz is a legendary Swiss actor best known for WINGS OF DESIRE and DOWNFALL (which, as we all know, featured a speech which went viral hard), and Dean Morris leapt to fame as Walter White's DEA agent brother-in-law, Hank Schrader, on BREAKING BAD. I say that lineup rivals CHLOE (with Julianne Moore, Liam Neeson, and Amanda Seyfried), WHERE THE TRUTH LIES (with Colin Firth, Kevin Bacon, and Alison Lohman), DEVIL'S KNOT (with Reese Witherspoon, Colin Firth, Mireille Enos, and Amy Ryan) and THE CAPTIVE (featuring Ryan Reynolds, Rosario Dawson, and Ms. Enos) as having the highest-wattage cast of any of his films to date. Plummer, Landau, Ganz, and Norris together in an Egoyan movie is all the info I need to ensure that I'll be keeping an eye out for this flick over the next year or so.
On top of working harder than many filmmakers in the biz, Egoyan's filmography features more winners than losers, including flicks like THE SWEET HEREAFTER, EXOTICA, and the aforementioned CHLOE, so any new project he takes on is worth a look-see. But with the four male leads he's got for REMEMBER, alongside a revenge-themed premise, I'm more excited than ever for the next Atom Egoyan flick to come out.
-Vincent Kim-Zahedi
"Papa Vinyard"
vincentzahedi@gmail.com
Follow Me On Twitter