Ahoy, squirts! Quint here. I am unhealthily excited at the prospect of a Pitch Perfect sequel. I kind of wrote the first movie off as just another dancey/music-driven flick that all my hipster friends would ironically like because it's so nuts (ie any Step Up movie), but when I finally pulled my head out of my ass and actually watched it I fell in love instantly. You could call it love at first puke because it was the opening out-of-left-field projectile vomiting scene that made me reconsider I had prejudged the movie.
Filled with some fantastic dark humor, a lot of heart and one of the most adorably charismatic leading turns (courtesy of the always awesome Anna Kendrick) Pitch Perfect became one of my favorite flicks to revisit in recent years.
Another one of my favorite recent movies to throw on and have fun with is the Coen Bros remake of True Grit. Now both those worlds are merging with the announcement of the very talented Hailee Steinfeld joining the cast of Pitch Perfect 2, per Variety.
Steinfeld was fantastic as Mattie Ross and had a good turn recently in Ender's Game. She's definitely a talented young actor on the rise and I'm excited to see what role she's going to play in the upcoming sequel. Steinfeld can play both nerdy and popular, so I have no idea how she's going to fit in with the group, but either way they've got some serious talent joining the fun.
Producer Elizabeth Banks will be directing this one with Anna Kendrick, Rebel Wilson and Brittany Snow onboard to reprise their previous roles.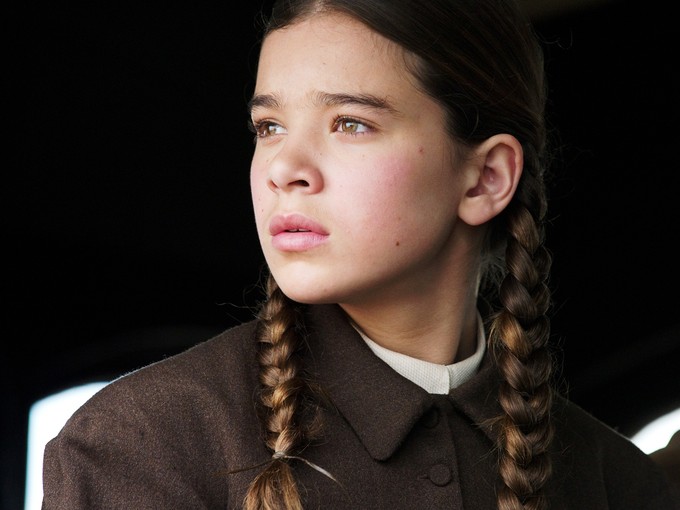 Thoughts?
-Eric Vespe
"Quint"
quint@aintitcool.com
Follow Me On Twitter