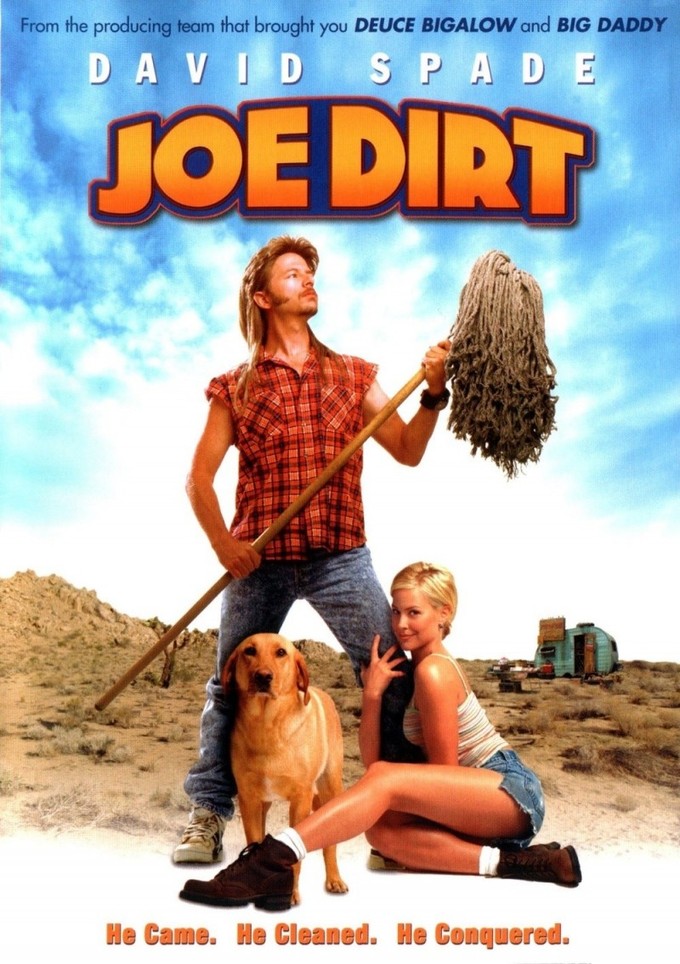 It's difficult to believe that it's been around 13 years since David Spade first appeared in JOE DIRT (directed by Dennie Gordon, who latter went onto TV's WHITE COLLAR and BURN NOTICE). None the less, it has been - but that hasn't stopped The Powers That Be from muling a follow-up.
In a recent Reddit session (and via ComingSoon), Spade recently revealed that a revisitation of his not-so-bright character is currently being developed. At this point, the undertaking is not specifically theatrical.
"We wrote a sequel, and we may wind up doing it on Crackle.com, because they want to be the first web address to do a sequel to a movie. Because Sony owns them, and it's a Sony movie. We're trying to find a way to make it for the budget, but we really want to do it. And keep it good."
[EDIT]
"We're putting it together now and seeing if we can keep it as funny and with the music we like for a lower budget."
I like the notion of sequelizing viable properties via nontraditional outlets and hope we see more thinking like this for other titles as well. While the logistics and economics are, naturally, challenging - the possibilities are endless…
—————
Glen Oliver
"Merrick"
- e-mail
- Twitter