Papa Vinyard here, now here's a little somethin' for ya...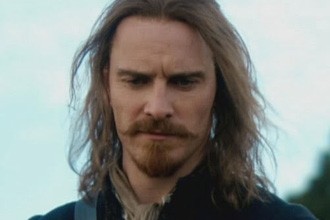 Less than a month after screenwriters Adam Cooper and Bill Collage signed on to write a workable script for ASSASSIN'S CREED, we now know the project's last hope for making that initial August 2015 release date. Justin Kurzel, best known for directing SNOWTOWN (also known as THE SNOWTOWN MURDERS) and the upcoming MACBETH (featuring CREED star Michael Fassbender), is in talks with New Regency and Ubisoft to direct the high-profile video game adaptation. This confirms what we already suspected, that their first choice, SAFE HOUSE director Daniel Espinosa, was never officially signed, and that the Powers That Be were still on the hunt for someone to shepherd their beloved franchise into the world of feature films.
Obviously, Kurzel's relationship with Fassbender probably worked in his favor when he was in contention for the gig, but screenwriter Michael Lesslie also worked on both MACBETH and CREED, so the ties run fairly deep between the two projects. Count on a bunch of us geeks seeing MACBETH in an attempt to get a general idea of what to expect from Kurzel's take on CREED; "Ah, so THAT'S what the cobblestones will look like!"
If Variety has it right, and the job was as close to going to Gareth Evans as it was to Espinosa, then it's hard to vouch for Kurzel's handling of action over Evans', but hopefully the intimacy and shorthand between director and actor will result in that human element always missing in these video game adaptations. No Razzie-worthy performances here, I'd expect.
ASSASSIN'S CREED is still set to come out on August 7th, 2015.
-Vincent Kim-Zahedi
"Papa Vinyard"
vincentzahedi@gmail.com
Follow Me On Twitter