Papa Vinyard here, now here's a little somethin' for ya...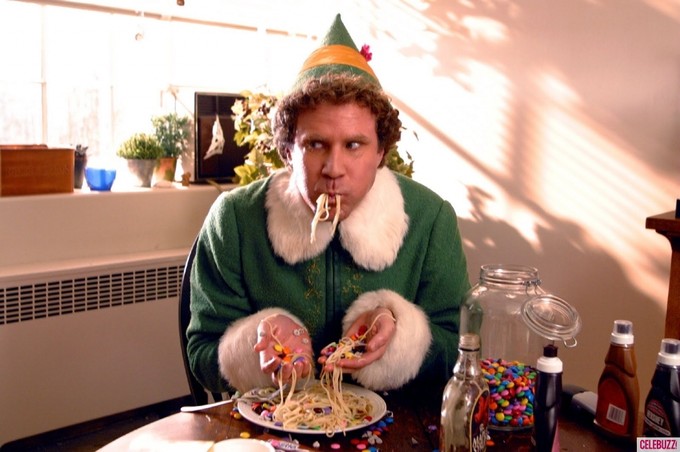 Will Ferrell's getting ready to sail across the Atlantic to Merrie Olde England for an upcoming picture. The dude has a bunch of projects in the pipeline, including the already-shot GET HARD (with Kevin Hart), WELCOME TO ME (featuring Kristen Wiig), potential projects in TAG BROTHERS (with Jack Black) and CRAZY U, and his re-team with John C. Reilly and Adam McKay, BORDER GUARDS, but TriStar (currently run by everybody's hero, Tom Rothman) has bought a script called THE YANK specifically for the former SNL-er. The premise has Ferrell playing an everyday insurance salesman who finds himself involved in a plot to swipe the precious Crown Jewels from the Tower of London. Expect fish-out-of-water jokes galore, but hopefully none of the "fish-and-chips," "wrong-side-of-the-road" variety.
Relatively unknown Jeff Morris (YOU DID WHAT?) co-wrote the script with Steve Pink, who's mostly known for his directing work on flicks like HOT TUB TIME MACHINE and ABOUT LAST NIGHT, but also co-wrote the top-notch John Cusack flicks GROSSE POINT BLANK and HIGH FIDELITY. No word on who they want to direct, but I wouldn't be surprised if Pink hopped onto this one after (or maybe even shortly before) HOT TUB TIME MACHINE 2's release this December.
The best Will Ferrell movies are usually the ones he makes with Adam McKay (I consider A NIGHT AT THE ROXBURY and LAND OF THE LOST to be exceptions, which obviously makes me quite insane), but hopefully whatever Pink and Morris have come up with allows Ferrell to not only do his schtick, but to expand his repertoire and maybe show us a side of him we haven't seen yet. It could happen.
-Vincent Kim-Zahedi
"Papa Vinyard"
vincentzahedi@gmail.com
Follow Me On Twitter