USA Today has a nifty little round-up of this Summer's 'movie characters to watch' - wringing forth a slew of images related to those characters, some of them new or not yet widely seen.
I've attached a few below - you can found the entire round-up (including Sly, GODZILLA, and ASM2) HERE.
Here's a look at Andre Benjamin as Jimi Hendrix in JIMI: ALL IS BY MY SIDE from writer/director John Ridley (scripter / Exec Producer of 12 YEARS A SLAVE)…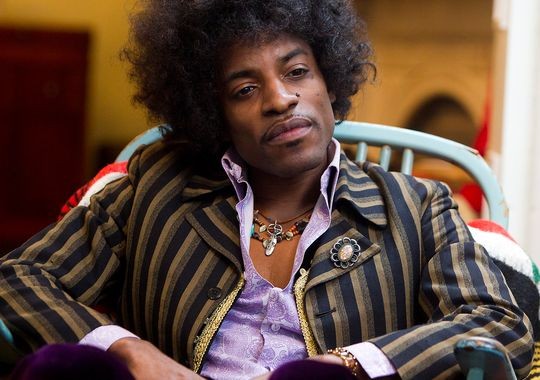 A close-up of the redesigned Optimus from TRANSFORMERS: AGE OF EXTINCTION (the character is still voiced by Peter Cullen)…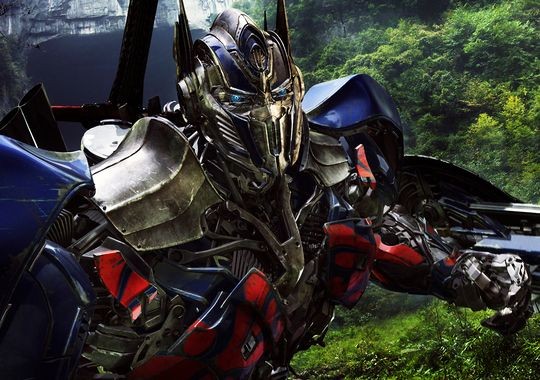 Eddie Redmayne as Balem Abrasax in Andy and Lana Wachowski's JUPITER ASCENDING…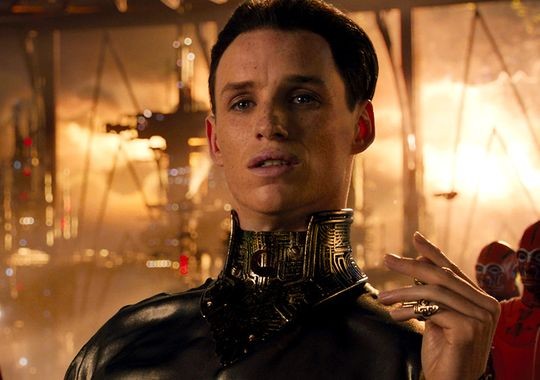 And a nice, clear look at former DOCTOR WHO companion Karen Gillan as Nebula in GUARDIANS OF THE GALAXY.
JIMI: ALL IS BY MY SIDE is currently making the festival rounds. JUPITER ASCENDING opens in the US July 18. GUARDIANS OF THE GALAXY will arrive August 1. TRANSFORMERS: AGE OF EXTINCTION opens June 27.
—————
Glen Oliver
"Merrick"
- e-mail
- Twitter