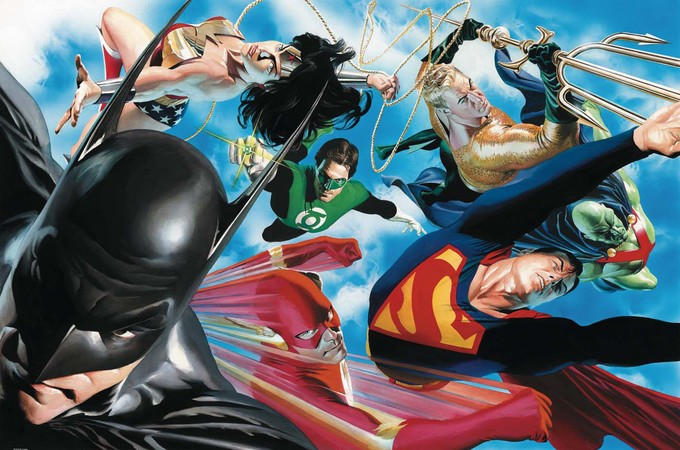 Ahoy, squirts! Quint here. There I was, enjoying Game of Thrones, thinking that I was going to have a nice relaxing Sunday evening, maybe get some piano practice in before my weekly lesson tomorrow, and The Wall Street Journal decides to drop a big DC news bomb on the internet.
The article quotes WB head of worldwide production Greg Silverman as saying that not only are Ben Affleck's Batman, Henry Cavill's Superman and Gal Gadot's Wonder Woman following up Batman Vs. Superman by leading a Justice League film, but they'll be directed by Zack Snyder once again.
The article states it's unlikely the JLA movie will hit screens before 2018, but THR says their unconfirmed sources state WB plans to shoot JLA back to back with BvS and they're aiming to release 2017.
Makes sense, especially coming on the heels of Cyborg being included in the new film, but it's the first time they've explicitely said what their JLA plans are.
I dug Man of Steel more than most, I think, and I'm curious to see what a trilogy of Zack Snyder DC flicks looks like, but one of the things that has kept Marvel fresh is the diversity of creative talent from project to project. It allows for each unique character to develop their own distinct personalities before teaming up. Since DC is cutting that corner and hoping Batman and Superman are established enough to bring an Avengers-level hit, I guess it makes sense to make this "trilogy" feel like one another, but it still feels like they're rushing things.
Thoughts?
-Eric Vespe
"Quint"
quint@aintitcool.com
Follow Me On Twitter