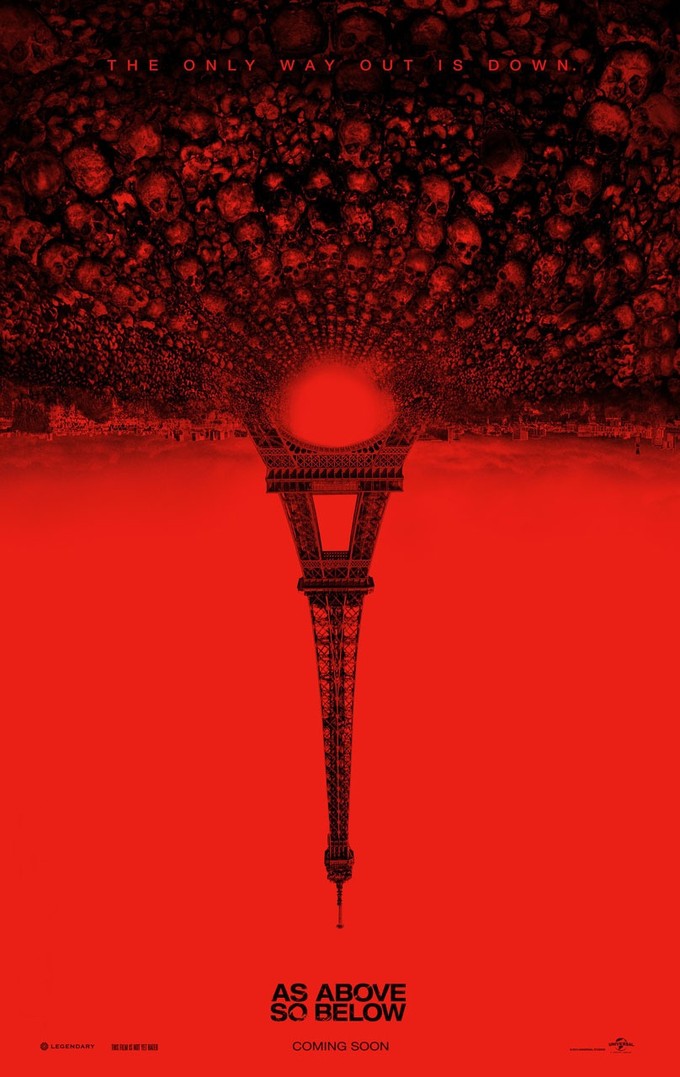 Here's a trailer for AS ABOVE SO BELOW, from Universal and Legendary. It's a thriller set in the catacombs of Paris - and has a rather nice poster as well (above).
I'm not much for 'found footage' films - but this one seems to have promise, and what a great setting!
AS ABOVE SO BELOW opens August 15.
—————
Glen Oliver
"Merrick"
- e-mail
- Twitter