Papa Vinyard here, now here's a little somethin' for ya...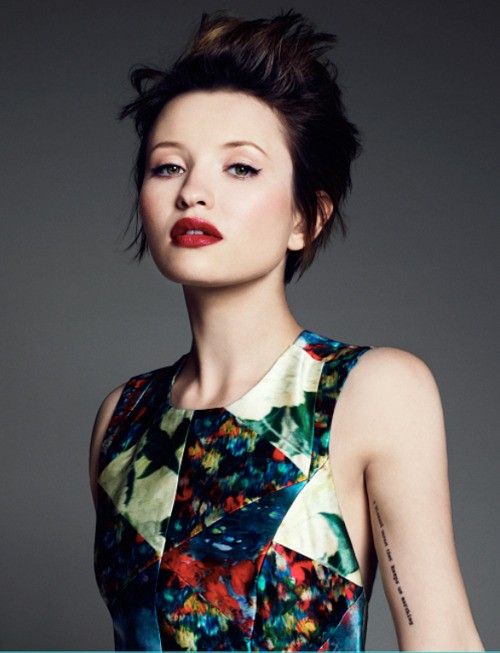 Back in February, it was announced that Tom Hardy would be playing twin brothers (and nefarious gangsters) Ronnie and Reggie Kray in Brian Helgeland's biopic, LEGEND (totally unrelated to the Ridley Scott flick). Today, the project moves a little closer to production with this announcement that SUCKER PUNCH/SLEEPING BEAUTY star Emily Browning is set to play the female lead. It hasn't been announced who Browning will be playing specifically, but my guess is it'll be either Frances Shea (Reggie's wife who allegedly committed suicide after 2 years of marriage) or Ronnie's longtime love, a woman named Monica.
After a 10-year hiatus from directing, Helgeland had a solid hit last year with 42, and it's exciting to see him revisiting the crime genre that he explored in PAYBACK, L.A. CONFIDENTIAL, and MYSTIC RIVER. Hardy's casting as both murderous twins will certainly put the BRONSON/DARK KNIGHT RISES actor's talents to the test, and Browning has repeatedly proven that she can create an engaging character even when given precious little to work with (see: SUCKER PUNCH, POMPEII).
No word on what time period in the Krays' story the film will focus on, but the two were imprisoned in May of '68, and Ronnie died in prison in '95 while Reggie was released to live out the last eight weeks of his life in 2000 before succumbing to bladder cancer. My hope is that the film focuses on the Krays' rise to power in 1960's England, where, in Ronnie's own words, "The Beatles and The Rolling Stones were rulers of pop music, Carnaby Street ruled the fashion world... and me and my brother ruled London."
-Vincent Kim-Zahedi
"Papa Vinyard"
vincentzahedi@gmail.com
Follow Me On Twitter