Papa Vinyard here, now here's a little somethin' for ya...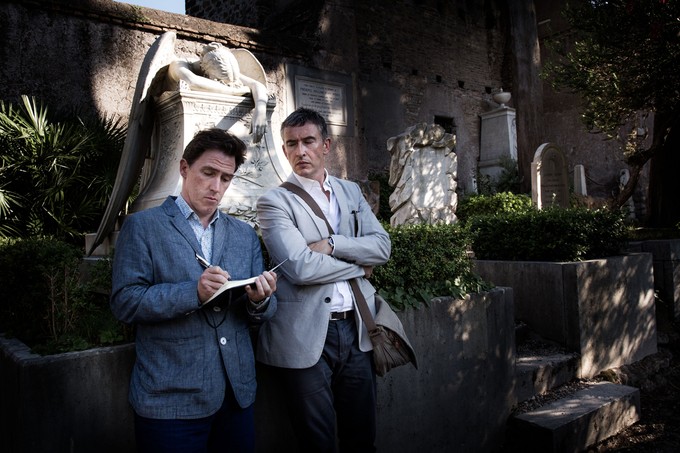 Four years after their jaunt down the English countryside in THE TRIP, Steve Coogan, Rob Brydon, and director Michael Winterbottom have teamed up once again to trek across Italy's dining hotspots in THE TRIP TO ITALY. Like the first film, the project originated as a BBC Two miniseries that has been edited to feature-length for international audiences, and now, we have an official trailer for the film version.
As we can see, the bickering, ruminations on aging and sex, and the celebrity impersonations are still in full-swing, and the two comedians look just as in their element as they were the first time around. I don't have much doubt that this sequel will be roughly as funny as its predecessor, but the question is whether it will retain the surprising amount of heart and pathos that the first film was somehow able to conjure up in between the jokes. Winterbottom and Coogan have had a very successful collaborative run, from 24 HOUR PARTY PEOPLE to TRISTRAM SHANDY: A COCK AND BULL STORY to last year's THE LOOK OF LOVE, so I refuse to believe they coasted with this one, and just cut together a bunch of funny interactions. Given the positive reviews the film has gotten out of this year's Sundance, I feel safe in expecting another great, unique 2-hours with these talented, magnetic British comedians.
THE TRIP TO ITALY blows the bloody doors off on May 29th.
-Vincent Kim-Zahedi
"Papa Vinyard"
vincentzahedi@gmail.com
Follow Me On Twitter