Papa Vinyard here, now here's a little somethin' for ya...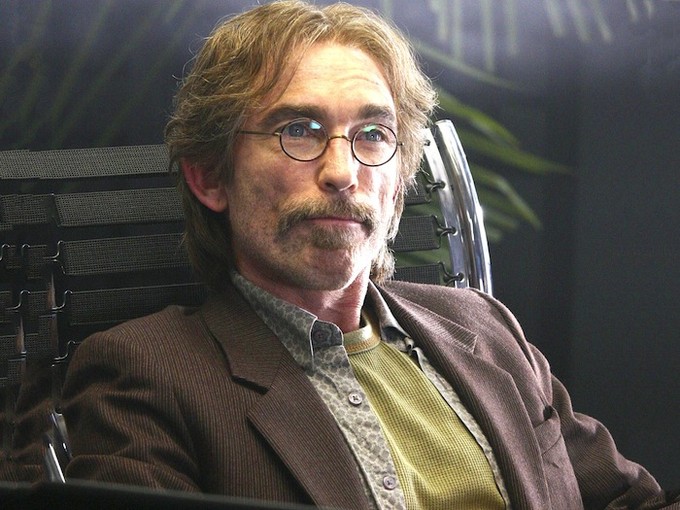 Jackie Earle Haley hadn't acted in anything in between 1993's MANIAC COP 3 and 2006's LITTLE CHILDREN, but after earning an Oscar nomination for the latter film, he hit the ground running, making a name for himself as a character actor in flicks like WATCHMEN, the NIGHTMARE ON ELM STREET reboot, DARK SHADOWS, the ROBOCOP remake, and even Spielberg's LINCOLN (as Vice-President Alexander Stephens). Now, he's going behind the camera for the first time to direct a flick called CRIMINAL ACTIVITIES.
In addition to directing, Haley will also star in the film alongside John Travolta, Michael Pitt (BOARDWALK EMPIRE), Dan Stevens (DOWNTON ABBEY), and Rebecca Da Costa (THE BAG MAN). The story regards a group of four friends who get involved with a shady investment, and are left under the gun when the deal goes sour, leaving them in the debt of some dangerous characters. I'd imagine Pitt and Stevens play two of those friends, with Da Costa potentially playing a love interest to one of the guys.
It's a strong cast Haley put together for his first time out (Travolta's public embarrassments are nothing compared to his efforts in movies like BLOW OUT, FACE/OFF, and of course PULP FICTION), but the premise seems more straight-and-narrow than the weirdness he's been putting out there onscreen as an actor. Haley will have to inject some style and energy into his debut feature in order to distinguish it from the countless crime-and-greed flicks that pepper the New Releases section of your VOD menu week after week. As a fan of his acting talent, I wish him nothing but the best in his attempt to broaden his artistic horizons, and hope that this will only further his stature in the Hollywood scene that had once forgotten about him.
-Vincent Kim-Zahedi
"Papa Vinyard"
vincentzahedi@gmail.com
Follow Me On Twitter