Papa Vinyard here, now here's a little somethin' for ya...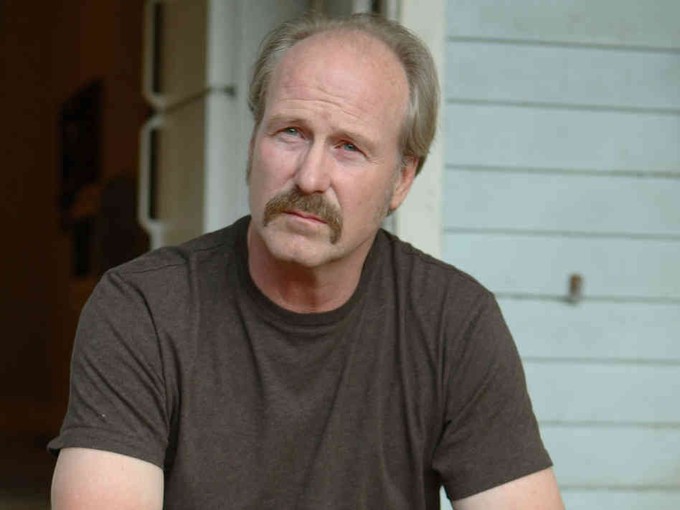 Just a week after Randall Miller announced that he's going forward with his Gregg Allman biopic MIDNIGHT RIDER, regardless of the incident that took the life of crewmember Sarah jones back in February, and he's just taken another huge blow: his leading man has jumped ship.
William Hurt, who was signed on to play the former Allman Brothers Band member as an older man, has dropped out after the fallout of Ms. Jones death. This follows suit for the general reaction to the incident in the industry, which tends to lean towards the "they shouldn't have been on that bridge" mindset rather than any sort of "well, shit happens" acceptance of what occurred.
For further info on the tragedy, check out Deadline's thorough coverage of the event and its aftermath.
Even if Hurt's name doesn't have the kind of marquee value it once held (despite his presence in stuff like THE INCREDIBLE HULK and his excellent performance in TOO BIG TO FAIL), he was arguably the biggest name attached to this film, and his departure is yet another devastating blow to the progress of this production. As a former film student who was grilled incessantly on the importance of cast & crew safety on set, I wholly respect Hurt's decision to distance himself from this debacle, and his refusal to put himself out there on the side of Mr. Miller and the faulty planning that led to Ms. Jones' demise on that train track. If Vic Morrow had survived the TWILIGHT ZONE disaster that claimed his life and those of two young children, I don't think there's any question he would've ran for the hills as well.
Apparently, Miller is undeterred, and aims to recast the role, but there's no doubt this is doesn't look good for neither the press regarding the film nor the plans to restart production.
Maybe they should just let this one die on the vine, what do you think?
-Vincent Kim-Zahedi
"Papa Vinyard"
vincentzahedi@gmail.com
Follow Me On Twitter