Papa Vinyard here, now here's a little somethin' for ya...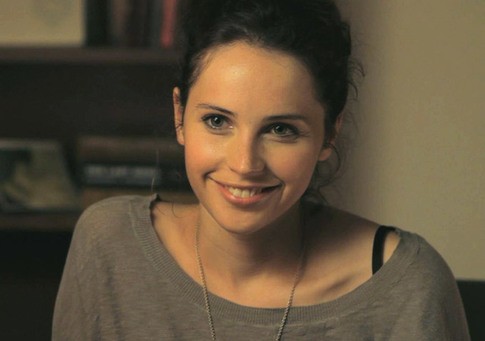 Going from playing a student to the mother of a 13-year-old boy within the span of a couple of years is quite a jump, but it looks like Felicity Jones is down to brave it.
Mike Fleming at Deadline broke the news that the BREATHE IN/AMAZING SPIDER-MAN 2 star has signed onto A MONSTER CALLS, THE IMPOSSIBLE director Juan Antonio Bayona's adaptation of Patrick Ness' 2011 children's novel. Jones will be playing a mother slowly dying of cancer, as her son encounters a monster in their backyard that helps him deal with her impending death. Fleming also mentions that Bayona wants none other than Liam Neeson to play the monster, although those negotiations are in the very early stages.
Before ASM 2, Jones was popping up in flicks like CEMETARY JUNCTION, THE TEMPEST, and LIKE CRAZY for years before turning in a showstopping performance in Drake Doremus follow-up to the latter film, BREATHE IN. Though she was playing a high-school student, she showed a worldly maturity that gives me hope that she can tackle this role that would be a tough endeavor for anyone, let alone a 30-year-old actress. If they pair her up with Neeson (or someone of his caliber) and a child actor capable of holding the movie down, Bayona may be able to replicate the broody, deeply emotional power that his first film, the Guillermo Del Toro-produced spooker THE ORPHANAGE, achieved back in '07.
-Vincent Kim-Zahedi
"Papa Vinyard"
vincentzahedi@gmail.com
Follow Me On Twitter