Tons of JURASSIC WORLD info coming in today.
We just learned about how the new film is being shaped to accommodate the notion of sequels, and that the new picture would be employing badass animatronics as well (details HERE).
Now, from Entertainment Weekly, comes our first official images from the set. One featuring Bryce Dallas Howard, looking lovely…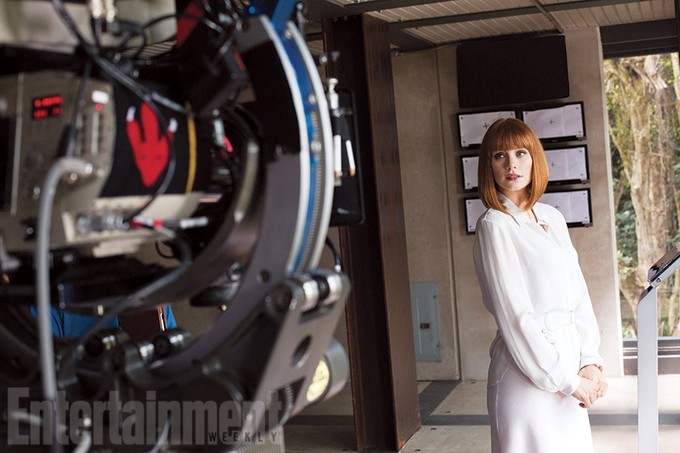 …one (apparently) reminding us what dinosaurs think of trucks…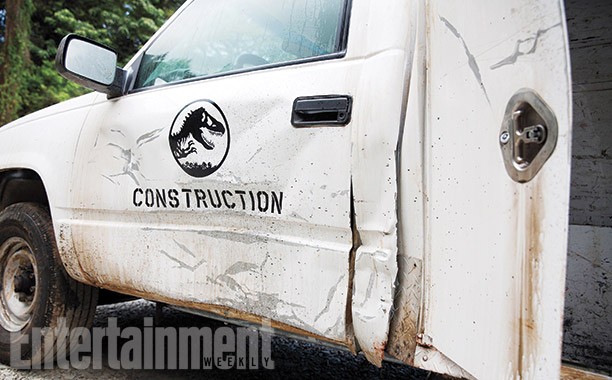 …and one of a crew chair with line of the best views in the world.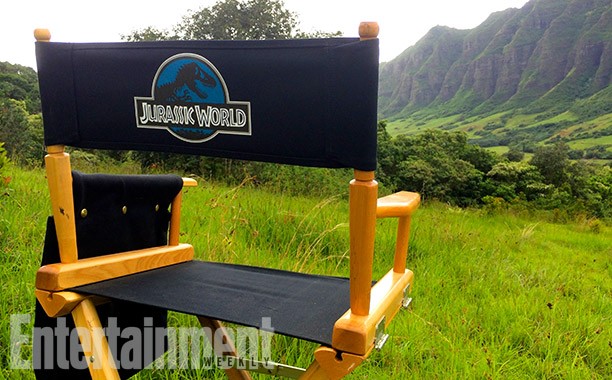 More on JURASSIC WORLD can be found HERE at EW. The film releases June 2015.
—————
Glen Oliver
"Merrick"
- e-mail
- Twitter