Papa Vinyard here, now here's a little somethin' for ya...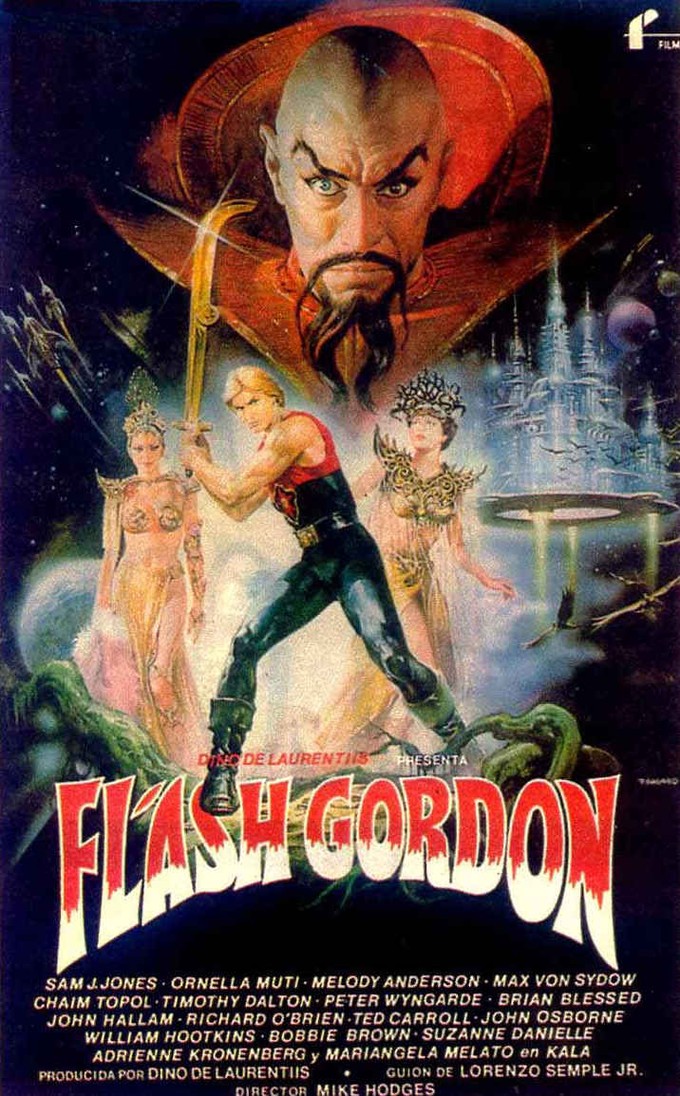 FLASH…AHHHHHHHH!!
Twentieth Century Fox has locked down the rights to FLASH GORDON, and has hired a pair of writers to bring Alex Raymond's creation to the big screen for the first time in 35 years (not counting TED). J.D. Payne and Patrick McKay, hot off their work alongside Roberto Orci on STAR TREK 3, have been tasked by Fox to expand the treatment by George Nolfi (OCEAN'S TWELVE, THE BOURNE ULTIMATUM) into a shootable script. This is apparently a sort of passion project for producer John Davis (the PREDATORs, CHRONICLE), who allegedly spent a year (and some of his own money) trying to nail down the rights to the world-famous 80-year-old property.
I, like many members of my generation, know FLASH GORDON primarily through Mike Hodges' 1980 feature film, with its 70s-era camp sensibilities (that football scene!!), the dubbed, stiff-as-a-board Sam J. Jones performance, and the legendary Queen soundtrack, but it's one of those Princess of Mars entities that has inspired countless iconic sci-fi books, comics, and films since its inception in 1934. It's not hard to imagine a contemporary, JOHN CARTER-esque sci-fi adventure in the FLASH universe, and Hodges' film (and, admittedly, TED) has kept the character fresher in audiences minds than Burroughs' creation was when CARTER bombed two years ago. If they get the right director and leading man for this flick (and maybe even a Von Sydow-level Ming the Merciless), this could do what CARTER and GREEN LANTERN couldn't, and successfully update the character for both fanboys and the mall crowds.
Who would you guys want to see directing and starring in a new FLASH GORDON movie? James Gunn and Chris Pratt? Matthew Vaughn and Chris or Liam Hemsworth? That old fanboy "always the bridesmaid, never the bride" Terry Gilliam and whoever the hell he wants to cast as the lead because in the universe where Terry Gilliam could direct FLASH GORDON Gilliam can cast whomever he damn well pleases??
-Vincent Kim-Zahedi
"Papa Vinyard"
vincentzahedi@gmail.com
Follow Me On Twitter