Papa Vinyard here, now here's a little somethin' for ya...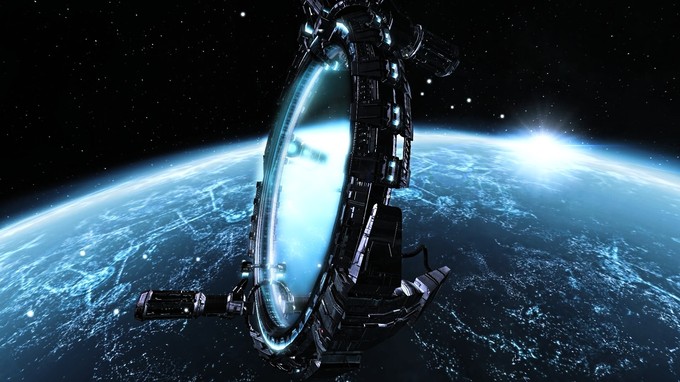 Above still from X3: TERRAN CONFLICT.
Warner Bros. must be happy with Doug Liman's EDGE OF TOMORROW, because they've already hired him to direct another sci-fi adaptation. THR broke the news that Liman is in talks to direct RAILHEAD, based on the yet-to-be-released novel by Philip Reeve. It's a children's novel, allegedly for readers 10-11 years old, about a small-time thief tricked into stealing an object of galactic importance. In this universe, interstellar travel is achieved through a train system that utilizes portal technology, which the thief utilizes in his attempt to stay one step ahead of both his employers and the parties (both human and extra-terrestrial) hunting down his newfound artifact.
Even though EDGE OF TOMORROW is Liman's first time dipping his toes into the sci-fi realm (not counting JUMPER), Philip Reeve is a genre vet, having written the Mortal Engines, Fever Crumb, and Larklight series. Since RAILHEAD isn't going to be published until the fall of next year, details on the characters, plot, and even tone are scarce, but the fact that it's meant for preteens implies it won't even be as hard as something like ENDER'S GAME or DIVERGENT. Still, EDGE OF TOMORROW's looking pretty good, and WB's gotta be confident in Liman's handling of sci-fi to be pursuing him for this one this early on.
No word on how this will effect the long-in-gestation SPLINTER CELL reboot that was previously supposed to shoot this August. If they can get that production together in the next 4 months, then I'd expect RAILHEAD to be Liman's next once that long-awaited video game adaptation is close to release (or is at least in the can).
-Vincent Kim-Zahedi
"Papa Vinyard"
vincentzahedi@gmail.com
Follow Me On Twitter