Hey Yo, Draven here.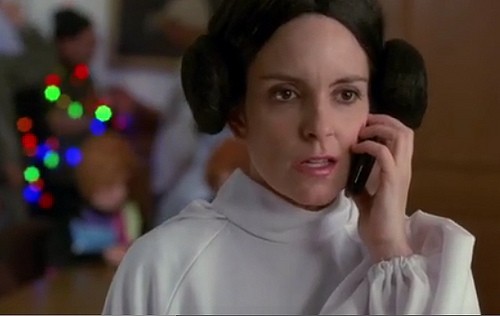 We first heard about Amy Poehler and Tina Fey's next project together, just a couple of weeks ago. THE NEST is set to star both of the long time comedy partners, as sisters who go back home in an attempt to relive their youth, among other things. The film seems to be moving right along, because it was announced today that the film will be opening opposite STAR WARS: EPISODE VII on December 18th, 2015.
Is this going to be a case of a studio outthinking themselves or will it be a highly rewarded chance at counterprogramming? At first I was a little stunned by this news but the more I thought about it, the more I came around to the decision. Comedies more than any other genre of film are made or broken by word of mouth. With that in mind, I believe that as long as the film is crowd pleasing and funny, it will be successful even against the box office juggernaut that is the STAR WARS franchise.
Follow me on Twitter here!