Hey Yo, Draven here.
Last summer, Quint saw some footage from the upcoming GODZILLA film, and in particular described a scene in which a "tall Kaiju that looks a bit like the Cloverfield monster" squared off with the much larger Godzilla. Well thanks to SciFi Japan (via Total Film) we now have a good look at that monster in toy form. Last chance for spoilers here…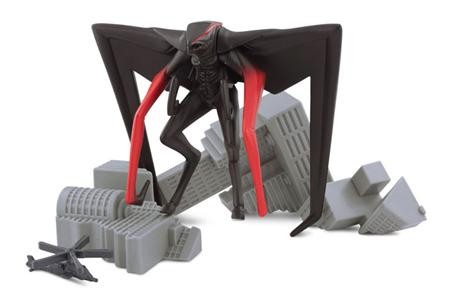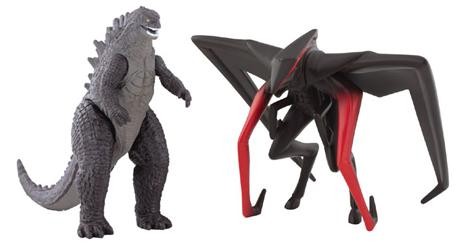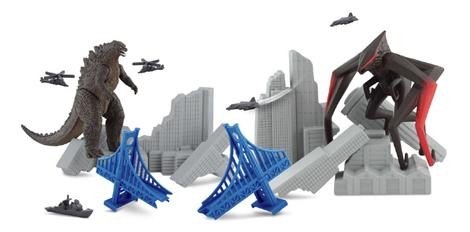 So Quint wasn't lying when he said that it looked similar to the Cloverfield monster. It sounds like the scene and this monster's appearance happen early on in the film and is just a warm up to the Kaiju fights we will end up seeing in the film (basically Godzilla's version of a local jobber). The trailers have already showed more than just Godzilla and this Cloverfield like monster (as io9 broke down) so this is just the beginning of the badass Kaiju fights we are likely to see when GODZILLA hits theaters in just over a month.
Follow me on Twitter here!