Papa Vinyard here, now here's a little somethin' for ya...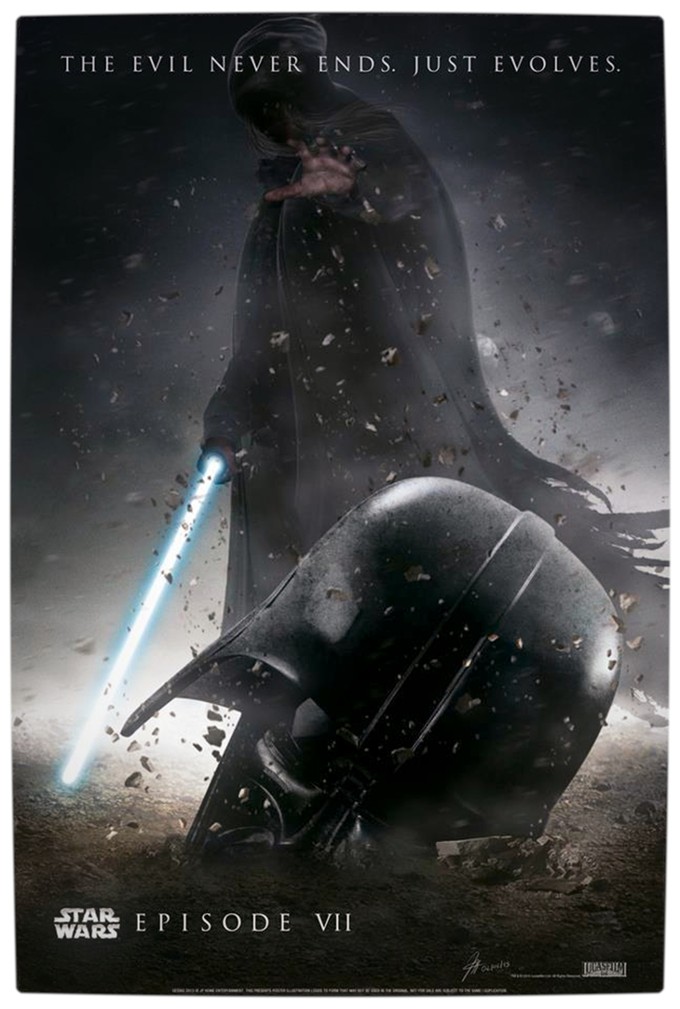 Above fan art via Reddit
While STAR WARS: EPISODE VII may indeed start shooting in Morocco when it begins principal photography next month, there have been reports that they've already begun filming (second unit? Background plates for VFX?) in Abu Dhabi. The National (via Latino Review) posted pictures in the Abu Dhabi desert that are almost certainly the first official set pics from the long-awaited J.J. Abrams-directed sequel: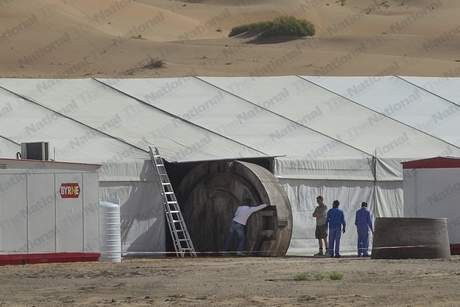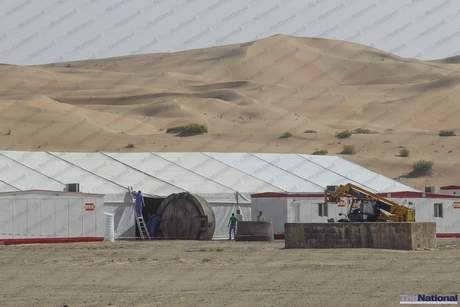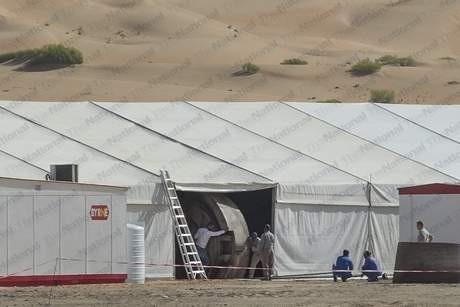 If this is indeed for EPISODE VII, as the evidence certainly indicates that it is, what exactly is that massive round disc that they're wheeling about? El Mayimbe at LR believes it to be the foot of an AT-AT, while Chris Newbould at The National hypothesizes that it's the rear of that escape pod C-3PO and R2-D2 used in that iconic shot from A NEW HOPE. Personally, I think it is part of something entirely different that we haven't seen yet. There's no need to revisit that escape pod, and even if they were building life-size AT-ATs for this production, what would Walkers be doing on Tatooine? Wouldn't they be decommissioned after the fall of the Empire?
Who knows. Knowing J.J. Abrams, this could just be an elaborate set-up to throw off snoopy folks (like us). But this lends credence to those rumors of massive sets at Pinewood, including a possible full-scale Millenium Falcon reproduction. They're going big and practical on this one, guys, and here's the proof.
STAR WARS: EPISODE VII - YOU'LL SEE IT NO MATTER WHAT WE CALL IT will hopefully make our childhood dreams come true on December 18th, 2015.
-Vincent Kim-Zahedi
"Papa Vinyard"
vincentzahedi@gmail.com
Follow Me On Twitter