Papa Vinyard here, now here's a little somethin' for ya...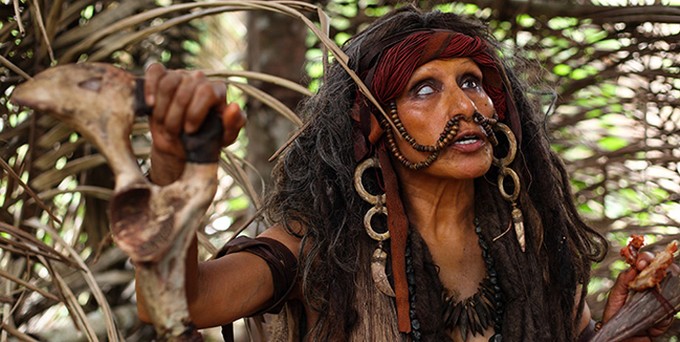 The first teaser for Eli Roth's Amazonian cannibal flick, THE GREEN INFERNO, doesn't show anything in regards to story, character, or even violence, and it's all the better for it. This is a really effective, moody piece of advertising, and I say that having seen the final film (verdict: imperfect, but solid). They barely hint at what's going on in those Southern Hemisphere jungles, but man, does the horror of the situation shine through.
I don't think even CANNIBAL HOLOCAUST ever had a teaser quite as good as this. Does it get your blood pumping for Eli Roth's latest?
THE GREEN INFERNO will consume you on September 5th.
-Vincent Kim-Zahedi
"Papa Vinyard"
vincentzahedi@gmail.com
Follow Me On Twitter