Papa Vinyard here, now here's a little somethin' for ya...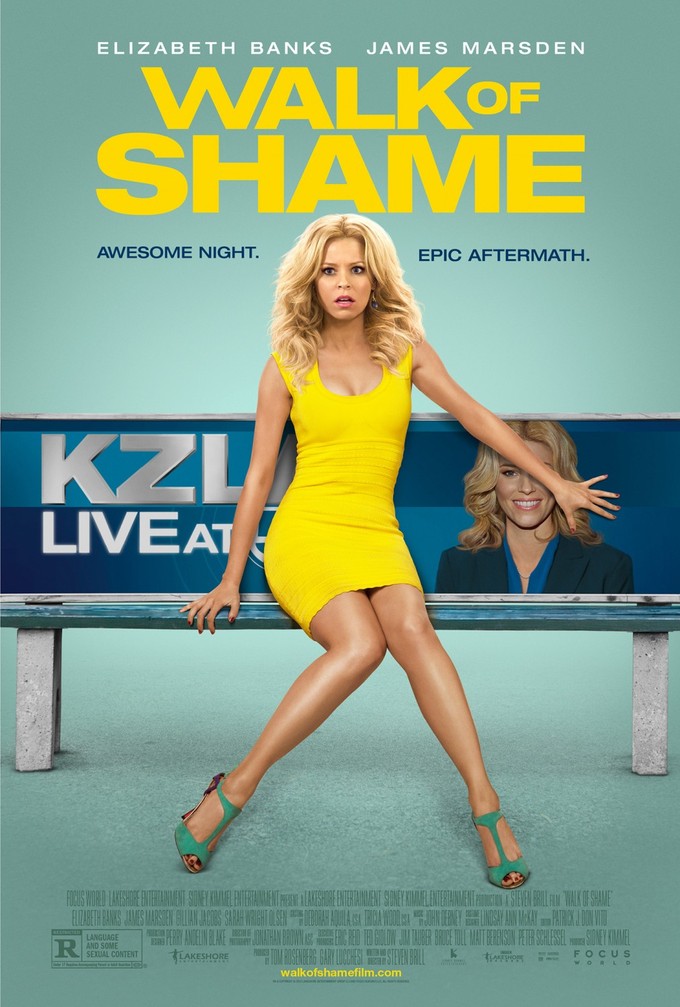 The main difference between this red-band trailer for WALK OF SHAME and the first trailer we got (aside from a number of swear words and sex references) is that it seems that everyone Elizabeth Banks' character encounters thinks she's a "lady of the night" (read: prostitute). I have to say, the added raunchiness makes this seem much funnier than it did before. So does the extended supporting cast, which includes Tig Notaro, Ethan Suplee, Bill Burr, Gillian Jacobs (swoon), Willie Garson, and Larry Gilliard Jr.
Even if writer/director Steven Brill has a, shall we say, mixed track record (I will defend his HEAVYWEIGHTS to my grave, and he wrote all 3 MIGHTY DUCKS movies, but he owes us for MR. DEEDS and WITHOUT A PADDLE), I'm glad Banks finally has her own comic vehicle that puts her front and center to showcase her not inconsiderable talents. Marsden's a proven foil, the set up is cute and not too sitcom-y, and the gags seem gender-neutral enough to get the guys onboard if their female companions nudge them to see it. And it's R-rated!!
Then again, so was THE SWEETEST THING, but I don't think it had a trailer as funny as this one. What y'all think?
Take the WALK OF SHAME on May 2nd.
-Vincent Kim-Zahedi
"Papa Vinyard"
vincentzahedi@gmail.com
Follow Me On Twitter