Hey Yo, Draven here.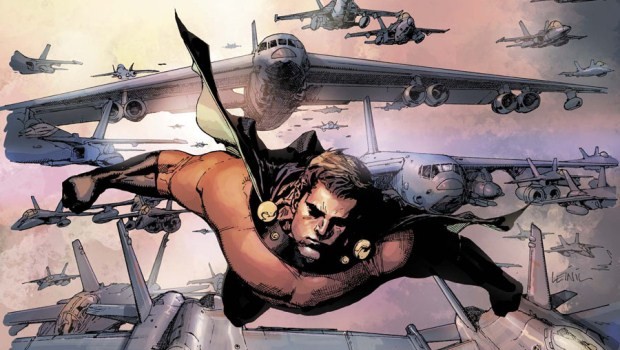 Fox must be really happy with what they are seeing from Matthew Vaughn's adaptation of Mark Millar's comic, SECRET SERVICE (due out October 24th of this year) because they have just acquired the rights to Millar's comic, SUPERIOR and Vaughn will reportedly produce the adaptation.
Vaughn has already directed two adaptations of Millar's comics (SECRET SERVICE and KICK-ASS) but THR says that he is only confirmed as producer right now. They are currently looking for a writer and this is very early in the process so there is a possibility that Vaughn could eventually write the screenplay, direct, or a combination of both. Nonetheless with the positive reception to the KICK-ASS film and the good buzz SECRET SERVICE has right now, this seems to be a smart move for all involved.
Here is Amazon's description of SUPERIOR:
"Simon Pooni had it all going for him - plenty of friends at school and good looks, and his coach called him one of the most talented basketball players he's ever seen. But that was when he could still move his legs. Now, he's living with multiple sclerosis, missing all the little things he used to take for granted, and escaping into the world of movies and comics with his best friend. Then...SUPERIOR entered his life. It's the newest smash super-hero comic from Mark Millar and SECRET INVASION artist Leinil Francis Yu!"
Follow me on Twitter here!