Papa Vinyard here, now here's a little somethin' for ya...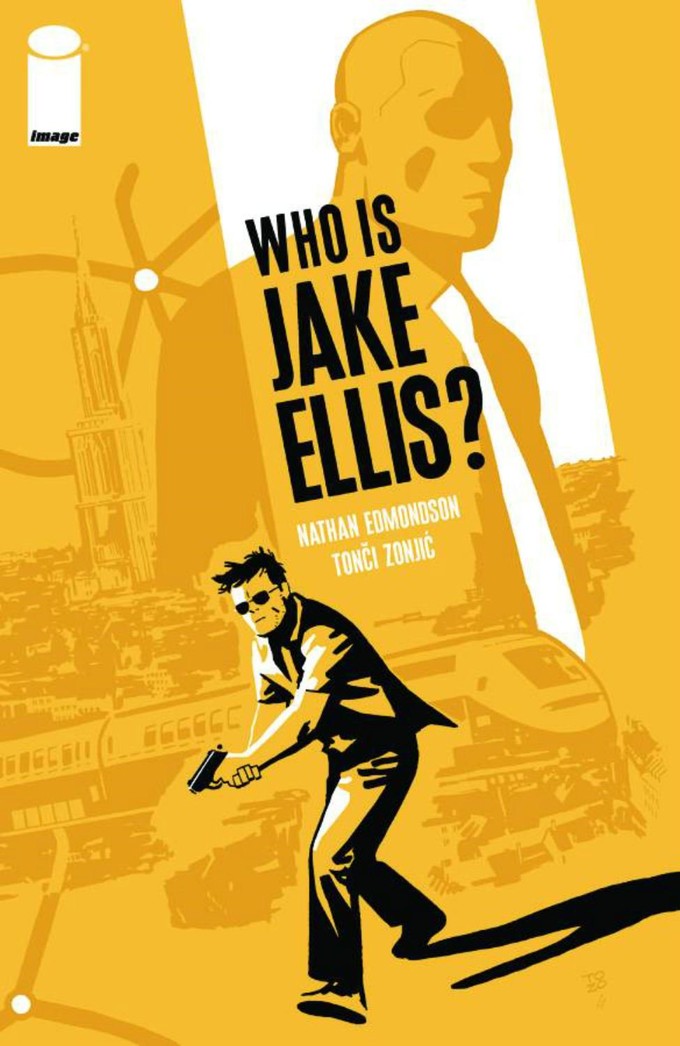 Last October, the director of the last four (out of eight) HARRY POTTER movies, David Yates, signed on to direct an adaptation of Image Comics' WHO IS JAKE ELLIS? by Nathan Edmondson and Tonci Zonjic. Today, Variety announced that he's found a screenwriter to tackle the property in Seth Lochhead, who conceived and co-wrote Joe Wright's girl-assassin flick, HANNA.
WHO IS JAKE ELLIS? is about Jon Moore, a C.I.A. analyst who undergoes a series of experiments, and starts seeing visions of a mysterious spook named, you guessed it, Jake Ellis. With Ellis' visage providing advice on the tricks of the trade, Jon Moore becomes an international criminal, successfully evading his former employers, while slowly discovering the true nature of the experiments performed on him.
Now that I think about it, it kinda sounds like HANNA, no? Maybe they'll get Eric Bana to play Ellis. I wouldn't complain.
Narrative overlaps with HANNA aside, if Lochhead can bring that same sense of gritty, globe-hopping adventure that his previous film had, this could end up being a badass spy-thriller with a vaguely MANCHURIAN CANDIDATE/BOURNE IDENTITY hook. While Yates' HARRY POTTER and BBC repertoire don't exactly scream "comic-book action," let's not forget that Joe Wright seemed equally unlikely for HANNA, and that turned out just fine.
Next step is casting big names for Moore and (especially) Ellis. Avid readers, who do you like for those characters?
-Vincent Kim-Zahedi
"Papa Vinyard"
vincentzahedi@gmail.com
Follow Me On Twitter