Papa Vinyard here, now here's a little somethin' for ya...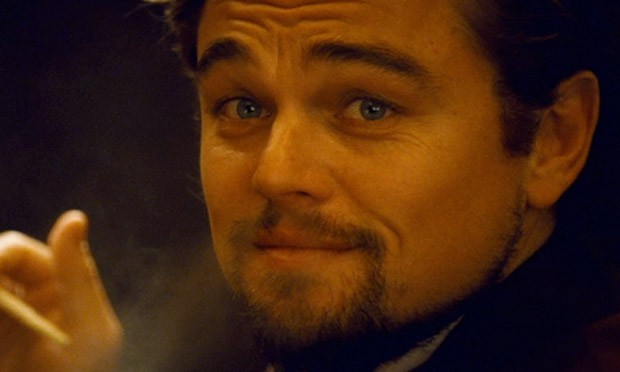 Alejandro Gonzalez Inarritu, whose BIRDMAN recently got an October 17th release date, has lined up his next project, and has already got his leading man. Leonardo DiCaprio will be working with the 21 GRAMS/BABEL director on THE REVENANT, a period film based on Michael Punke's 2003 novel.
DiCaprio will play Hugh Glass, a trapper who traverses the woods in the 19th century with a band of dubious companions. When he barely survives a grizzly bear attack, his buddies rob him blind and leave him for dead, but of course he pulls through and bears (heh) quite a grudge. Cue the sound of Lee Marvin walking down that airport hallway in POINT BLANK; Glass ain't huntin' for squirrels no more.
BABEL is awesome, I'm super-excited for BIRDMAN (which stars Michael Keaton, Edward Norton, Zach Galifinakis, Emma Stone, and Naomi Watts), and this project sounds awesome. The project's been kicking around for years, with people like Chan-Wook Park (who would've had Samuel L. Jackson starring) and John Hillcoat (who wanted Christian Bale) attached, but this incarnation sounds mighty fine to me. Leo as a revenge-seeking fur-trapper in an Inarritu film? Sounds hard to resist.
Let's see if they can actually get Sean Penn to play one of Glass' double-crossing cohorts…
THE REVENANT is coming in Fall 2015.
-Vincent Kim-Zahedi
"Papa Vinyard"
vincentzahedi@gmail.com
Follow Me On Twitter