Hey Yo, Draven here.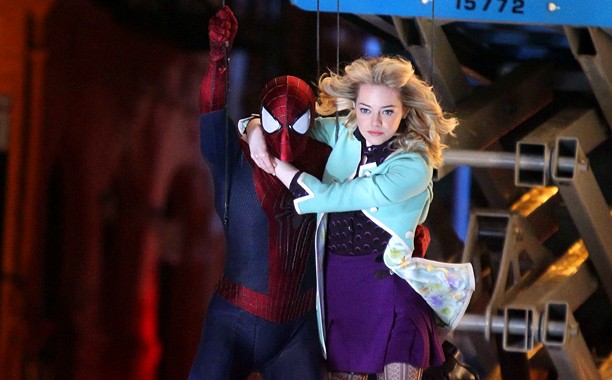 We are less than three weeks away from the beginning of the summer blockbuster season and THE AMAZING SPIDER-MAN 2 is the kick-off film this season. Reviews are already to starting to come out (if you liked the first film you will probably enjoy this one and if you didn't like it, they haven't really improved on the things that most people had major complaints about) and the marketing is in its last stage trying to sell people on the film.
With that, Sony has released a new TV spot that seems to feature mostly new footage, with what looks like a lot of third act stuff. It also hints towards a major plot point that many fans have been predicting would happen since the rebooted franchise was announced. So consider yourself warned as this could be giving a lot away.
THE AMAZING SPIDER-MAN 2 hits theaters May 2nd.