Hey guys! Horrorella here...
The first poster has arrived for David Fincher's adaptation of Gillian Flynn's best-selling novel, Gone Girl. The search is on for the "Amazing Amy," in an image that teases the investigation and media frenzy that will be generated when the character (Rosamund Pike) mysteriously goes missing on her fifth wedding anniversary. All signs point to her husband (Ben Affleck), being the responsible party.
Fincher recently indicated that the ending of the story has been reworked for the film, so GONE GIRL should prove to be a surprising experience for both fans of the novel and for those unacquainted with it.
We're expecting a trailer to drop later today, so be sure to check back for some new footage!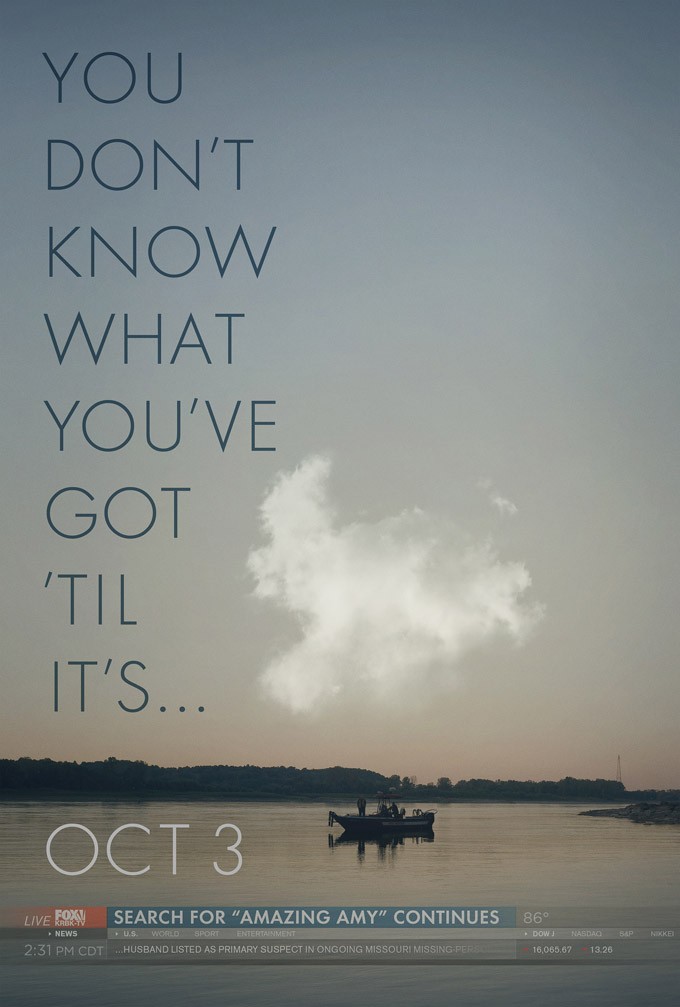 via Digital Spy