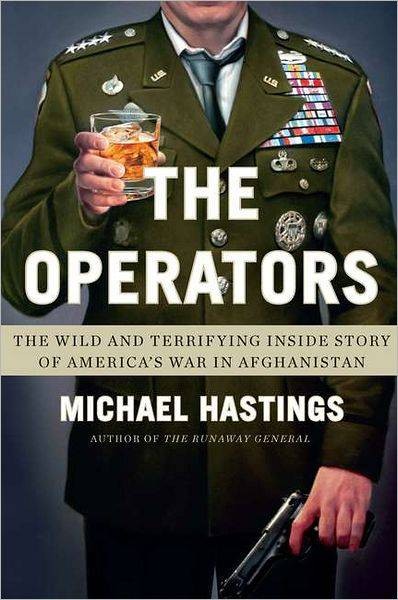 David Michôd (wtiter/director of ANIMAL KINGDOM and writer of HESHER) will script and helm THE OPERATORS, to be shaped as a starring role for Brad Pitt.
Based on the Michael Hastings book, The Operators focuses on the rise and fall of Gen. Stanley McChrystal, the commanding general of international and U.S. forces in Afghanistan. It portrays the backrooms and politics behind the war, and the high-stake maneuvers and the political firestorm that shook the country.
…says THIS piece at Deadline.
I haven't seen it myself - 'twas one of those films which I've yet to catch up with for no particualr reason - but I've heard wonderful word of mouth regarding ANIMAL KINGDOM, and I suspect THE OPERATORS may shake out nicely given the talent involved.
Last I heard, Pitt was still developing a WORLD WAR Z sequel with THE IMPOSSIBLE director Juan Antonio Bayona. Despite its deviations from source material, I enjoyed the first film and wouldn't mind seeing more of that particular zombie verse - although I do hope someone involved finds a way to put the 'World War' into WORLD WAR Z this time around.
—————-
Glen Oliver
"Merrick"
- e-mail
- Twitter