Movie News
Watch Twenty Seconds Of David Fincher's GONE GIRL Narrated By Some Chode From Entertainment Tonight!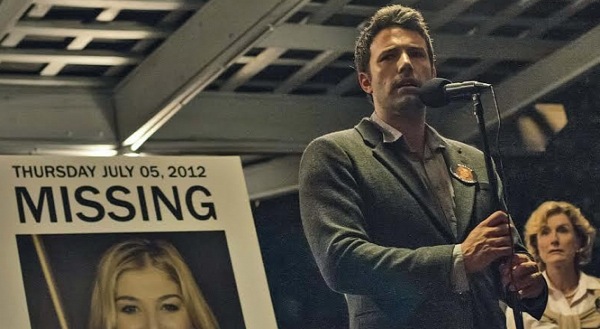 Jeremy here...
The first trailer for David Fincher's GONE GIRL hits Monday, but, as is the fashion nowadays, that trailer's gotta be teased - and Entertainment Tonight, our most reliable source of entertainment news since 1981, has got your twenty-second fix. What you're about to see in this footage may shock you. I know it shocked me.
GONE GIRL is based on the bestselling novel by Gillian Flynn (who also wrote the screenplay). It stars Ben Affleck, Rosamund Pike, Missi Pyle, Scoot McNairy, Tyler Perry, Neil Patrick Harris, Patrick Fugit, Sela Ward, Casey Wilson, Kim Dickens, Emily Ratajkowski and Bart the Bear. It opens theatrically on October 3, 2014.