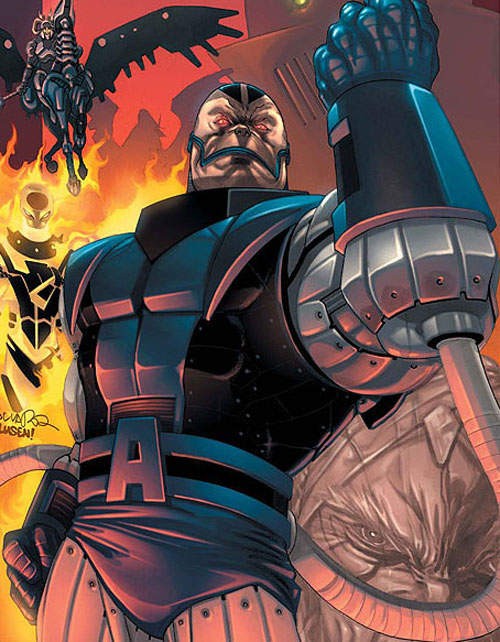 A few days ago we got a look at EW's Summer Movie special issue, which featured X-MEN: DAYS OF FUTURE PAST.
Now, also via EW, comes some further insight into X-MEN: APOCALYPSE, the DOFP follow-up currently being shaped by returning helmer Bryan Singer, returning writer/producer Simon Kinberg, and Dan Harris and Michael Dougherty (X-MEN 2 and SUPERMAN RETURNS).
Regarding DOFP, Singer says…
"You won't feel at the end of the movie that it set up Apocalypse. What it does is it sets up possibilities. But what we'll discover in Apocalypse is that events in this movie made that happen."
Referencing APOCALYPSE, the Singer reveals…
[The movie] won't necessarily create an alternate universe, but there may be some swapping things that I'm playing with,"
[EDIT]
"From a visual standpoint it actually may be a bigger movie than Days of Future Past because there'll be disaster movie imagery, like the title would imply."
[EDIT]
"Apocalypse deals with ancient mutancy.
[EDIT
…"You're dealing with gods and things like that. And what if one survived and what if that found its way into our world?"
More on APOCALYPSE and its relationship to DAYS OF FUTURE PAST can be found HERE. X-MEN: DAYS OF FUTURE PAST arrives May 23 of this year - APOCALYPSE is looking to bow on May 27, 2016.
—————-
Glen Oliver
"Merrick"
- e-mail
- Twitter