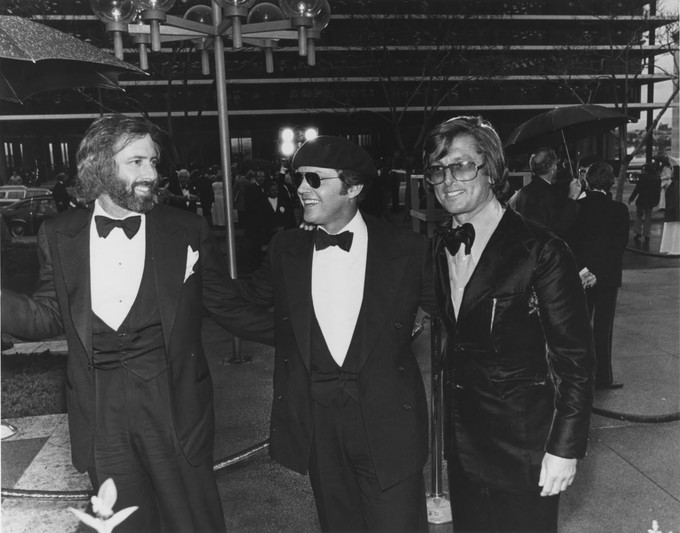 Ahoy, squirts! Quint here. Robert Evans is one of the most famous producers of all time. His reputation for storytelling and politicking is legendary and he's got such a distinct manner of speaking he's easily parodied.
If you're an AICN regular that probably means you have more than a passing interest in motion pictures so you're probably aware of Evans from either his books or the documentary THE KID STAYS IN THE PICTURE.
The man produced Chinatown (the above photo is him, Robert Towne and Jack Nicholson at the Oscars for that one, I believe), the first two Godfathers, The Getaway (on which he lost his wife Ali MacGraw to Steve McQueen), Marathon Man and Altman's Popeye to name a few.
Evans is well known for being blisteringly honest about the party life and shady business side of the movies, so I'm sure his Reddit AMA is going to be awesome. It starts at 6:30pm EST (3:30pm PST). The announcement was made here and the AMA should appear here.
I wouldn't even know where to begin a conversation with that man, but I can't wait to see the questions he's asked. If it's as entertaining as I think it'll be I'll update this article with some of his choice answers.
So, get on over there and ask away. With a personality as big as Evans' it's sure to be a... wait for it... full house.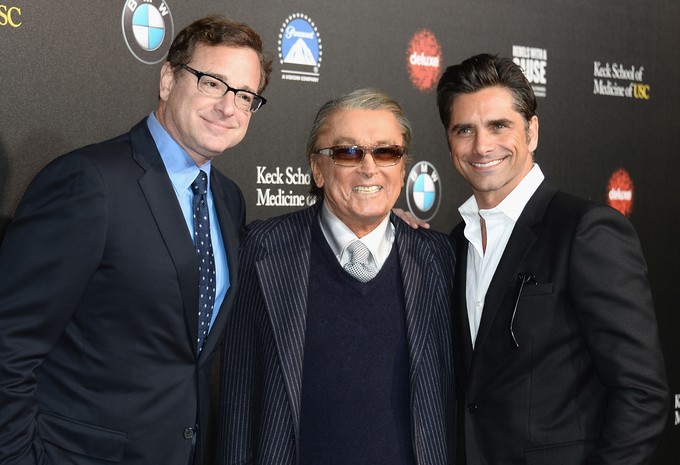 (I'm so sorry).
-Eric Vespe
"Quint"
quint@aintitcool.com
Follow Me On Twitter