Papa Vinyard here, now here's a little somethin' for ya...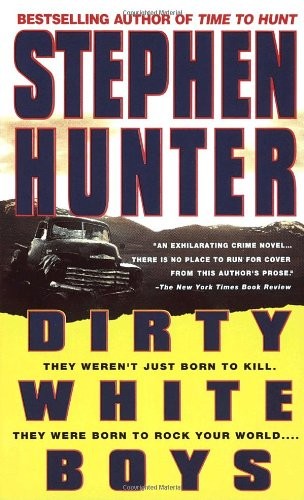 GAME OF THRONES creators David Benioff and D.B. Weiss have just landed their first feature film gig as a team. The two will write and direct an adaptation of Stephen Hunter's 1995 novel, DIRTY WHITE BOYS for 20th Century Fox. Hunter's book tells the story of three convicts who escape from the Oklahoma State Penitentiary, and are pursued by a dogged cop named Bud Pewtie. It opens with an attempted prison rape and ends in a shootout. So you know it's good.
Weiss's basically only played in the GAME OF THRONES sandbox as a writer/producer (as well as co-directing the recent Season 4 premiere), but Benioff has credits on such projects as X-MEN ORIGINS: WOLVERINE, THE KITE RUNNER, TROY, the underrated STAY, and the screenplay and source material for Spike Lee's 25TH HOUR. The two are responsible for one of the most successful, impeccably-produced fantasy series in television history, so it's not a surprise that they're effortlessly moving onto feature films together. After all, the "hiring TV directors" thing has been working great for Marvel, whose THOR: THE DARK WORLD and CAPTAIN AMERICA: THE WINTER SOLDIER were both massive international successes from dudes whose most significant prior credits were on COMMUNITY and THE SOPRANOS/GoT.
Considering we got a 5th and 6th season of GAME OF THRONES on the way, it's hard to gauge when Benioff and Weiss will find time to get this one together, but fans of the show now have something else to look forward to…you know, besides the dragons, white walkers, and everpresent nudity.
-Vincent Kim-Zahedi
"Papa Vinyard"
vincentzahedi@gmail.com
Follow Me On Twitter