Papa Vinyard here, now here's a little somethin' for ya...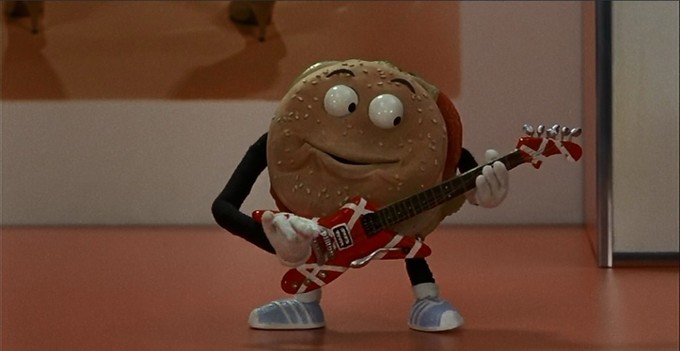 "Savage" Steve Holland wrote and directed two iconic, unique teen films in the mid-80s with BETTER OFF DEAD… and ONE CRAZY SUMMER, but after the box-office and critical failure of HOW I GOT INTO COLLEGE (which he didn't write), he was put in "movie jail". He's spent the last 15 years writing and/or directing kids' TV shows like EEK! THE CAT, KEENAN & KEL, DRAKE & JOSH, and ZOEY 101 (not to mention 14 eps of V.I.P.), but it seems like he'll be making a return to the big screen with MULTIPLEXING.
Newcomer David Crump wrote the script, about a small town multiplex that gets spun into a whirlwind by the news that a major tentpole is going to make its world premiere there. The stars are a group of local kids who see this as the "surprise of a lifetime", and an opportunity to brush shoulders with the stars and filmmakers that they worship on the big screen.
If you haven't seen BETTER OFF DEAD…, I urge you to go check it out. It's weirder, funnier, and somehow sweeter than the vast majority of '80s teen comedies, and is the best evidence that the genre represents Holland's true calling. There's no word on a budget or prospective cast for this thing, but it seems like, for the first time in theaters, Savage Steve Holland's getting a teen movie into theaters, and that's definitely a good thing.
MULTIPLEXING goes in front of cameras this summer, so hopefully we'll see it next year.
-Vincent Kim-Zahedi
"Papa Vinyard"
vincentzahedi@gmail.com
Follow Me On Twitter