Hey Yo, Draven here.
First I have a new poster for the upcoming action comedy sequel: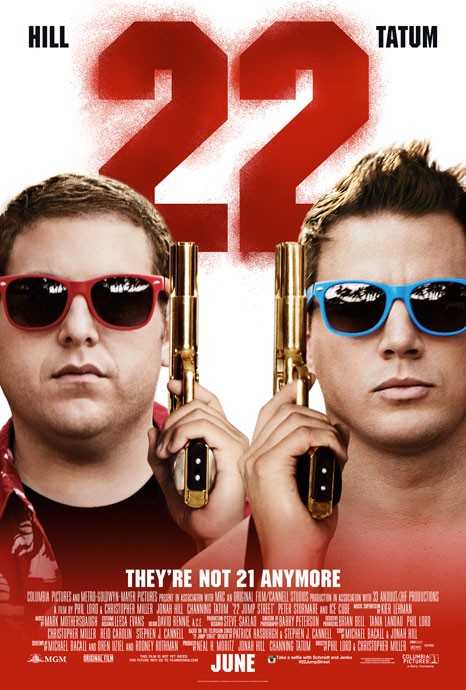 And then MTV has a clip from 22 JUMP STREET:
Exactly, what we all expect and want with the return of Jenko and Schmidt. My worry is that the film (like with most comedy sequels) will end up feeling like a retread of the original, with too many callbacks to jokes from the previous film. How do they make this film feel fresh and edgy like the first one did? This won't be a surprise this time, this will be an expectation. With their previous projects though, Phil Lord and Chris Miller have managed to defy all expectations and we get to see if they can continue the magic when 22 JUMP STREET hits theaters June 13th.
Follow me on Twitter here!