Hey guys! Horrorella here...
Last week, we caught a glimpse of the horrors that will be on display in the new film from RAMMBOCK director Marvin Kren when the first trailer for BLOOD GLACIER appeared online.
Now (thanks to Bloody Disgusting), we have a poster to pair with it, offering a glimpse of the titular bloody icy mass, as well as one of the creatures it helped produce.
IFC has BLOOD GLACIER scheduled to open on May 2nd. What do you guys think? Excited?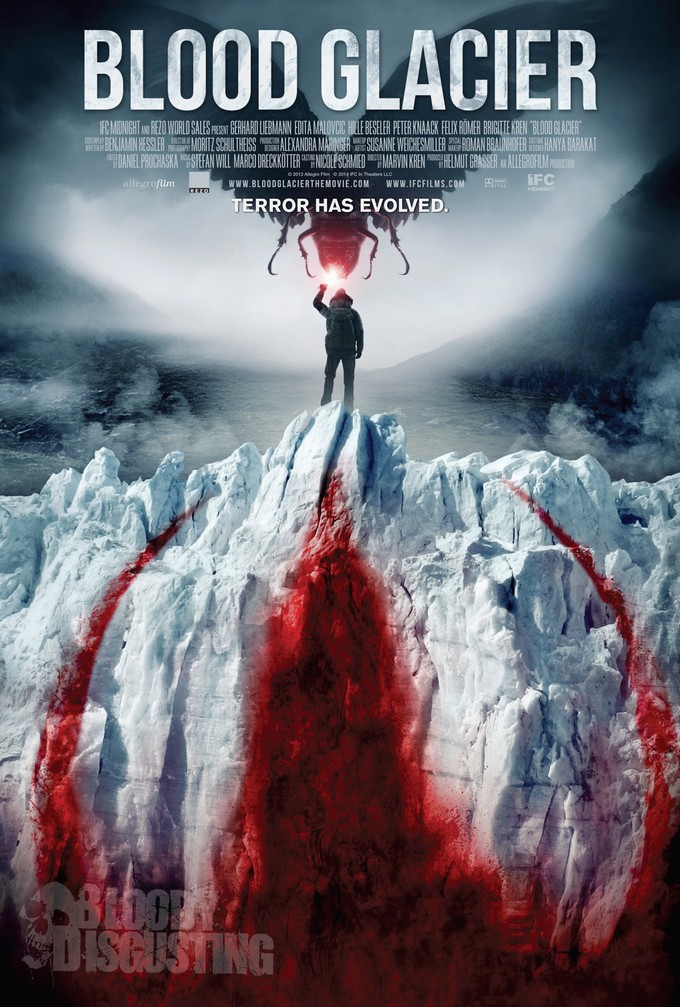 Gore descends upon the Alps in this grisly tale of snowbound terror. Janek (Gerhard Liebmann), a prickly, lone-wolf technician, is part of a team of researchers investigating global warming at a remote weather station in the mountains. One day the group makes a seriously gruesome discovery: a giant glacier oozing what appears to be blood and, worse, transforming all in its wake into monstrous genetic hybrids. Soon Janek is at war with Mother Nature--including mutant foxes and terrifying insect-animal crossbreeds--in this blood-splattered creature feature affectionately inspired by John Carpenter's THE THING.